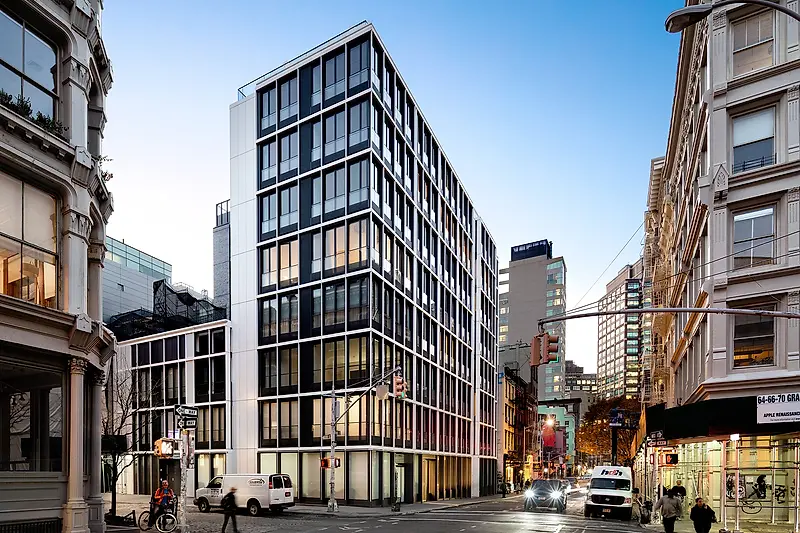 AIA New York Walking Tour Explores History and Future of SoHo, Featuring 27 Wooster Street
On May 20th, the KPF-designed residential project was included along the tour's route, in an event hosted by the Center for Architecture.
The tour focused on the SoHo-Cast Iron Historic District, an area designated in 1973 that features mid-19th-century architecture originally designed for commercial and manufacturing use, but which have now commonly been converted to residential spaces. KPF's 27 Wooster Street isone of several new buildings to have been approved by the NYC Landmarks Preservation Commission as appropriate for inclusion within the district. The nine-story condominium includes 16 units and a 10-car parking garage An in-depth analysis of the neighboring cast iron buildings' window modules inspired the rhythm, scale, and proportions of 27 Wooster's façade, as well as the contrast of dark and light materials comprised of glass, metal, and stone.
Organized by AIA New York, the tour was led by Tim Hayduk and ran from 11:00 AM to 1:00 PM EDT. Learn more here.