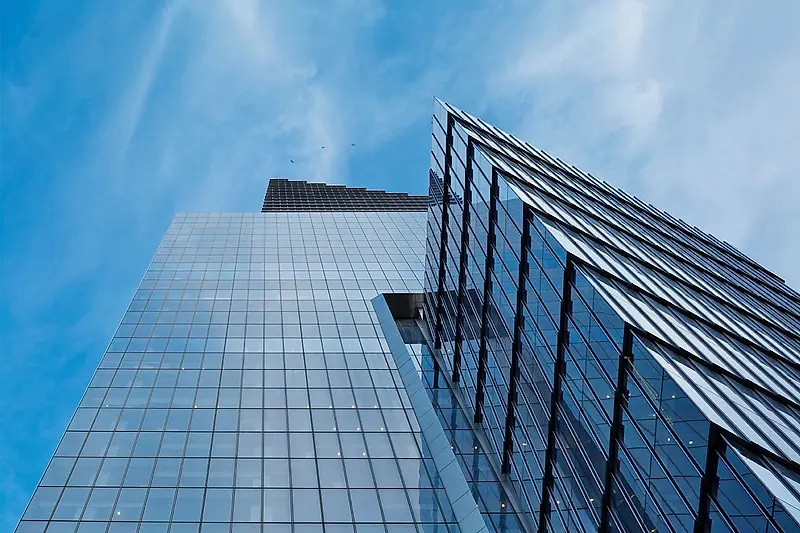 "A Veteran of the Type": KPF in Architectural Record's Tall Building Issue
Hudson Yards has been profiled in the May issue of Architectural Record, with a thematic focus on tall buildings worldwide.
An article on 10 Hudson Yards recalls the project as part of a "grand urban gesture," inhabiting its final form with the completion of the neighboring 30 Hudson Yards (the second tower will top out in 2018). The author credits the multiple design influences on Hudson Yards as a whole, giving special attention to the architectural moments of the KPF tower that announce its unique appearance and relationship to its urban context. KPF founder Bill Pedersen and Director Marianne Kwok are quoted, speaking to the tower's skyline appeal and design feats.
A second feature, written by Editor-in-Chief Cathleen McGuigan, starts with the statistic that "last year, more skyscrapers were completed around the world than ever: a total of 128 new buildings reached at least 200 meters (658 feet)." She then qualifies her opener with an increasingly popular opinion—when it comes to high-rises, height isn't everything. 10 and 30 Hudson Yards become an example of this trend, and McGuigan affirms their importance: "With their sloping facades and angled crowns leaning toward each other, the two towers will make a dynamic duo on the skyline."
You can find online versions of these articles on the Architectural Record website, here and here.