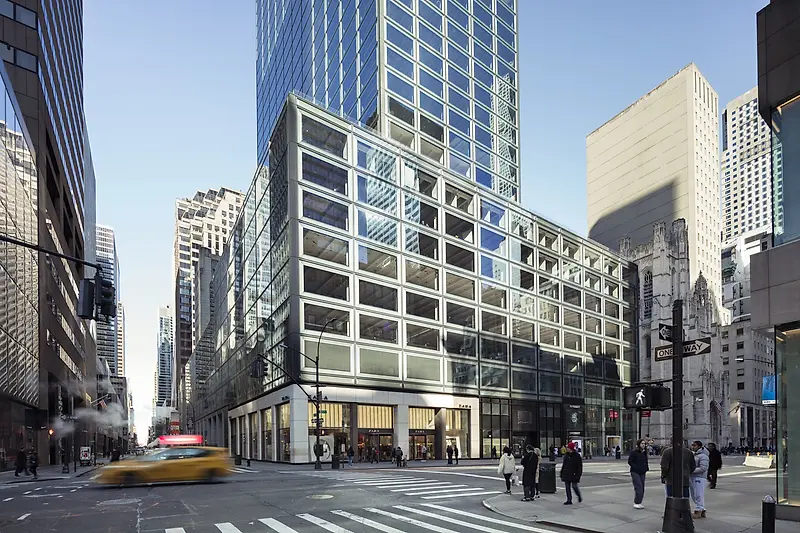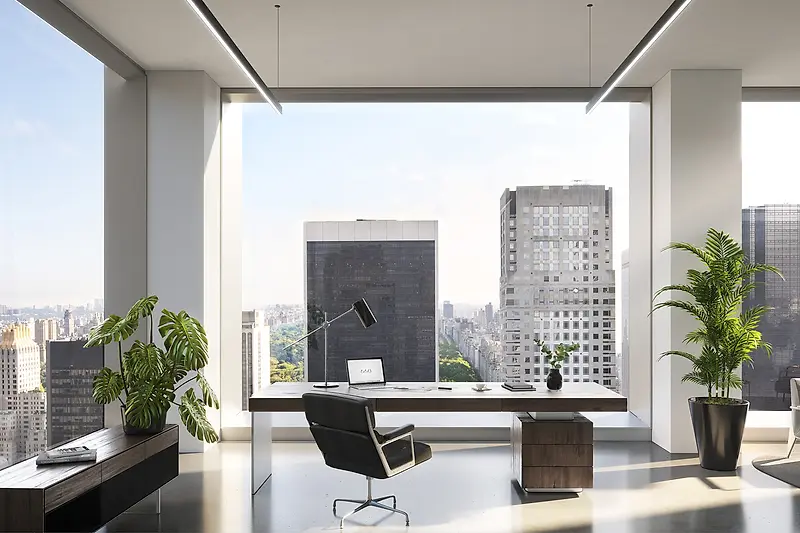 660 Fifth Avenue Receives LEED Gold Certification
KPF's overhaul of 660 Fifth Avenue, a prime office building in Midtown Manhattan, achieves a major sustainability benchmark through energy efficiency and material reuse.
660 fifth Avenue, a 39-story office tower in New York City, received LEED Gold certification from the U.S. Green Building Council (USGBC) for its exceptional energy efficiency and reuse of existing building materials, among other sustainability bona fides. An adaptive reuse project that involved re-skinning and making extensive interior updates to an existing mid-century office tower, 660 Fifth Avenue demonstrates that reuse can be an environmentally friendly force for transformation in urban areas.
To modrnize 660 Fifth Avenue for the needs of today's workforce while preserving over 75% of the building's existing materials, KPF retained much of the existing structure and designed a state-of-the-art, high-efficiency curtain wall to replace its existing aluminum façade. The resulting mullion-free, floor-to-ceiling windows are the building's signature feature, maximizing daylight exposure and views while reducing energy costs by 25%. On office floors, KPF's design removed numerous columns and , maximizing interior space and providing double height spaces and interconnected floors. The design team also found opportunities in 660 Fifth Avenue's existing massing—a podium and tower interspersed with multiple setbacks—to create exterior terraces at multiple levels on three sides, including an east-facing feature terrace along Fifth Avenue.
To achieve LEED certification at the Gold level, KPF made a variety of design interventions to support energy efficiency both in the building's construction and its ongoing operation. By reusing the existing building's structure to create a brand-new office that supports the needs of today's workforce, KPF avoided the embodied carbon emissions associated with erecting a new concrete and steel structural core. Other benefits include the project's location close to high-quality public transportation, the reduction of on-site parking to encourage transit use, water use reductions on the building site, and extensive use of low-VOC materials to promote indoor air quality.