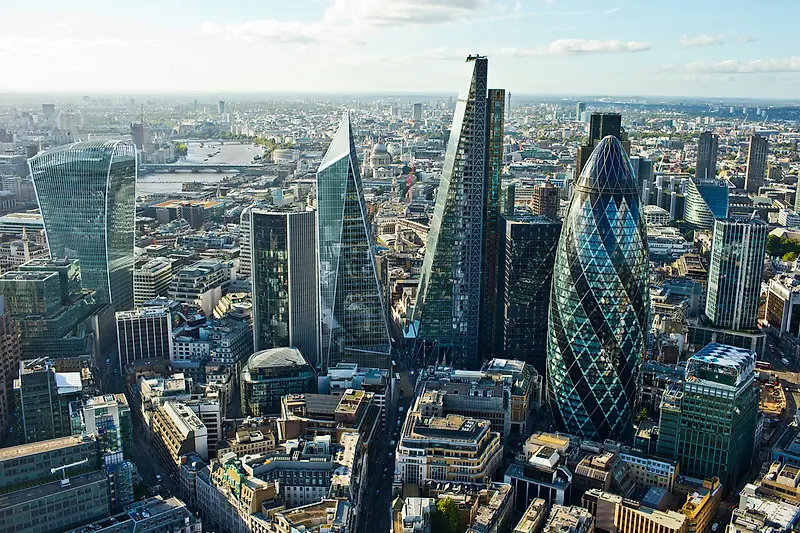 52 Lime Street Announced as Finalist in British Construction Industry Awards
52 Lime Street, colloquially known as 'The Scalpel', has been shortlisted in the Commercial Property Project of the Year category. A striking 190-metre office tower in the historic heart of the City of London, it was designed for W.R. Berkley as the location of their UK headquarters and to let to tenants.
Conceived as a sympathetic addition to the London skyline, The Scalpel was designed with particular regard to views of London's iconic St Paul's Cathedral. The Scalpel leans away from St Paul's, as does the neighbouring Leadenhall Building. Together, the paired but mirrored gestures make for a theatrical urban conversation that has set a precedent for responding to the City's protected views. The simple geometric form is reinforced by partially-reflective glass and bright metallic fold lines, the reflective façade acting as a foil to neighbouring buildings and protected landmarks.
A holistic approach was taken to energy efficiency, from passive design principals to renewables and an economic structure that minimised material used to reduce the emission of CO2 in construction. The building achieved an 'Excellent' rating under BREEAM 2014.
Structural engineering and M&E by ARUP. Winners will be announced in October, see the full shortlist here.