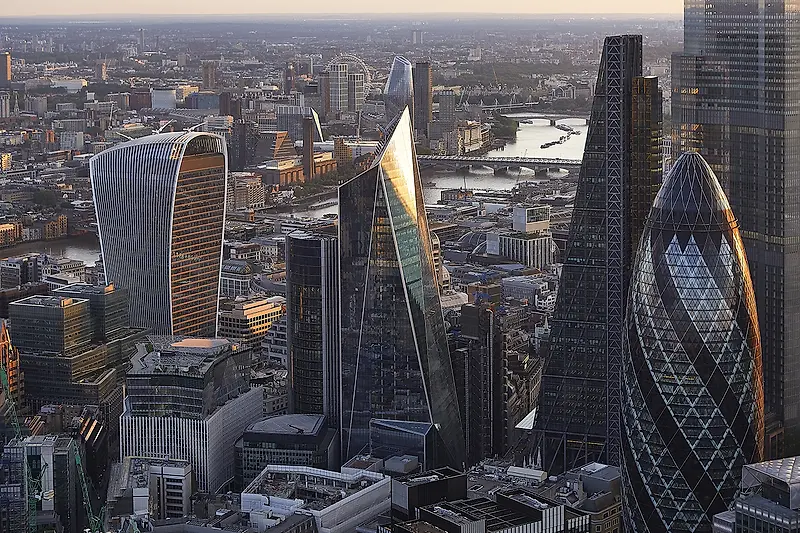 52 Lime Street Featured in Intelligent Glass Solutions
KPF's iconic tower in the City of London features on the cover and inside the European Special Issue of IGS magazine.
Known as the Scalpel, the building's simple geometric form is reinforced by partially reflective glass and bright metallic fold lines. The simple form and alignment of panels across the building are underlined by a hidden complexity in geometry, each inclined pane is slightly trapezoidal to ensure verticality of mullions and to align internal planning grids with the angled facade.
A considered addition to the skyline, 52 Lime Street works in conversation with its neighbours to complement the overall composition of the 'City Cluster'. Read more here.