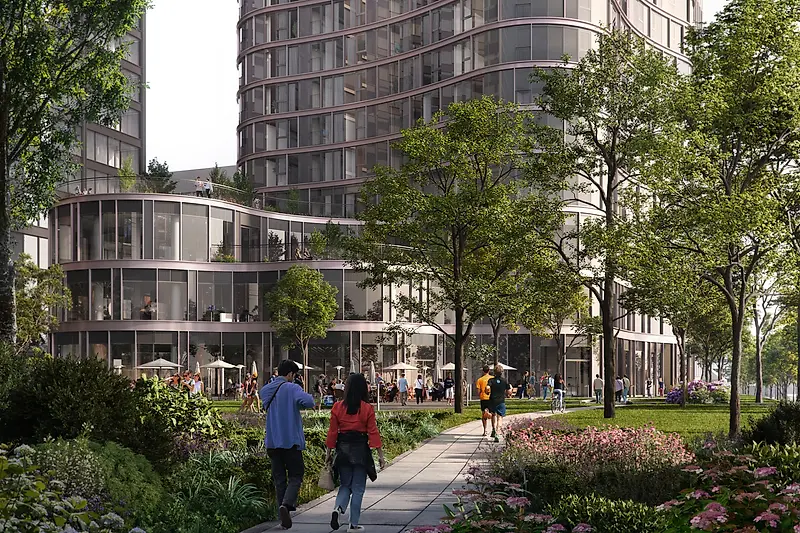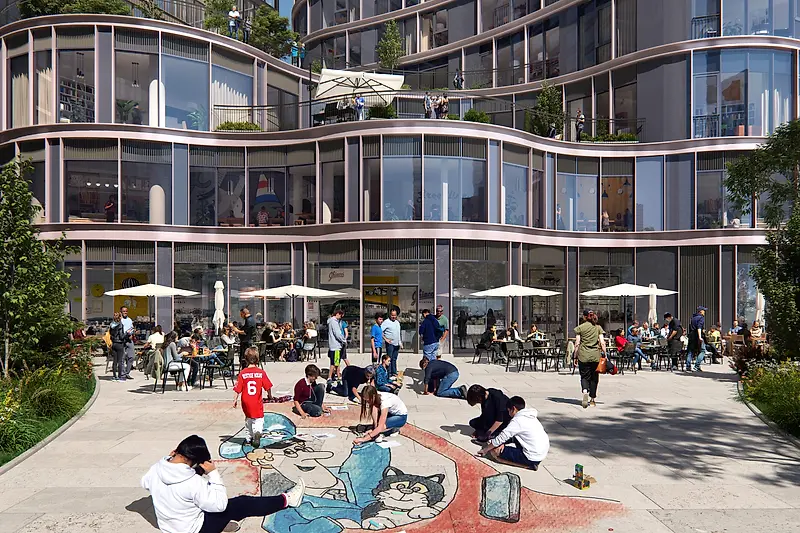 40 Charter Street shortlisted in the New London Awards 2023
KPF designed 40 Charter Street has been shortlisted in the Housing category of the New London Awards.
The Housing category of the New London Awards recognises excellence in multi-unit projects from social housing to prime residential, that create exemplary places for people to live, work, and play.
40 Charter Street, currently under construction, includes 522 build-to-rent apartments located at Wood Wharf, Canary Wharf's emerging residential district. The project has been designed to foster community, with apartments that feature flexible accommodation focused on well-being and optimised for hybrid working.
The New London Awards are organised by the NLA and presented in association with the Mayor of London, Sadik Khan, to celebrate the very best architecture, planning, and new development across the capital. See the full shortlist here.