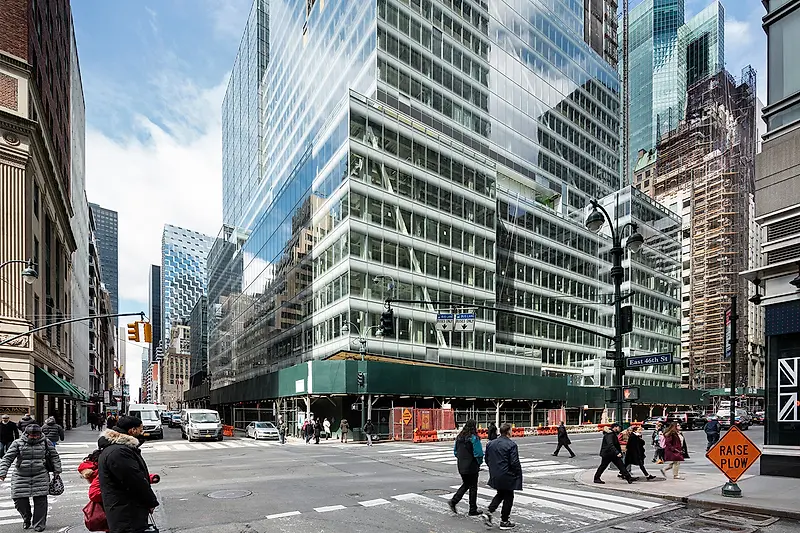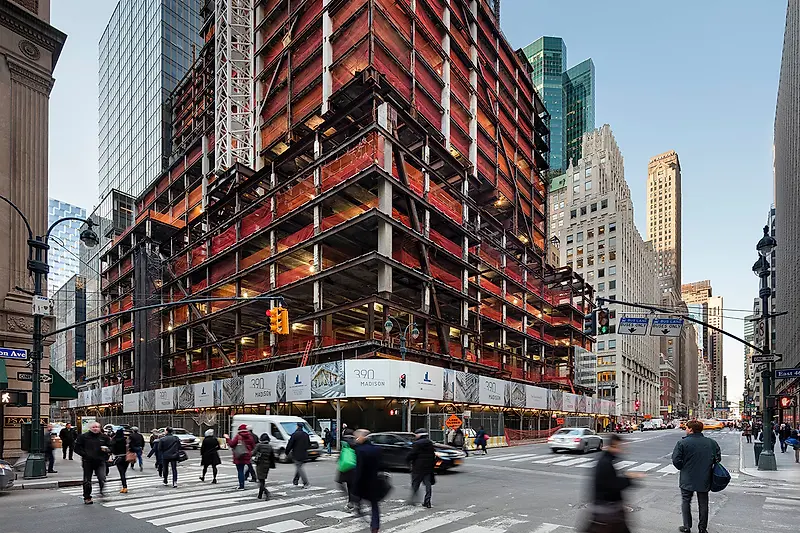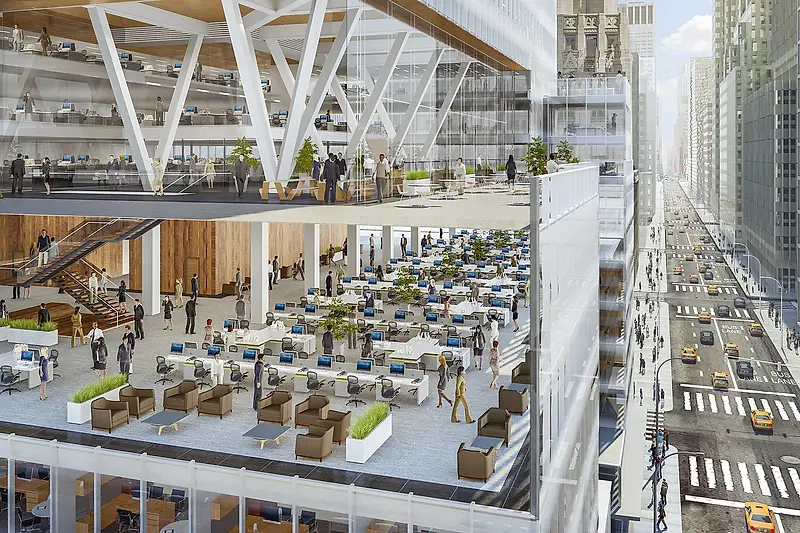 390 Madison Avenue Wins ICONIC AWARD 2018
The German Design Council has recognized KPF's repositioning project as its 2018 winner of the Innovative Architecture – Best of Best ICONIC AWARD in the Concept category.
390 Madison Avenue is a dramatic transformation and modernization of an outmoded office building in the heart of New York City's midtown corridor. The surgical re-massing and configuration of this overbuilt property enabled the provision of modern work space without sacrificing valuable area. Based on the massing concept of the original 1950s building, the final design carves out sections of existing floor slabs and redistributes the excised floor area in the form of eight new stories atop the existing structure, providing the building with valuable new height and views and a more balanced distribution of floor plate sizes throughout. This new configuration offers floors with the ceiling heights and structural spans needed to satisfy the needs of today's tenants.
The German Design Council's ICONIC AWARDS is an impartial, international architecture and design competition that factors in the interaction of disciplines for the first time. Awards are given to visionary buildings, innovative products and sustainable communication in all sectors of architecture, the construction and real estate business and the manufacturing industries. The focus is on the holistic staging and interaction of the trades in the context of architecture.
For additional information about the ICONIC AWARDS, read more here.