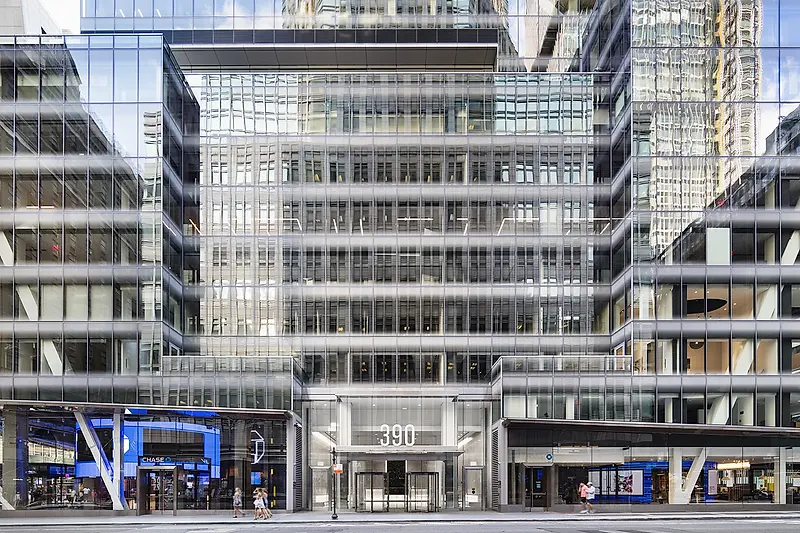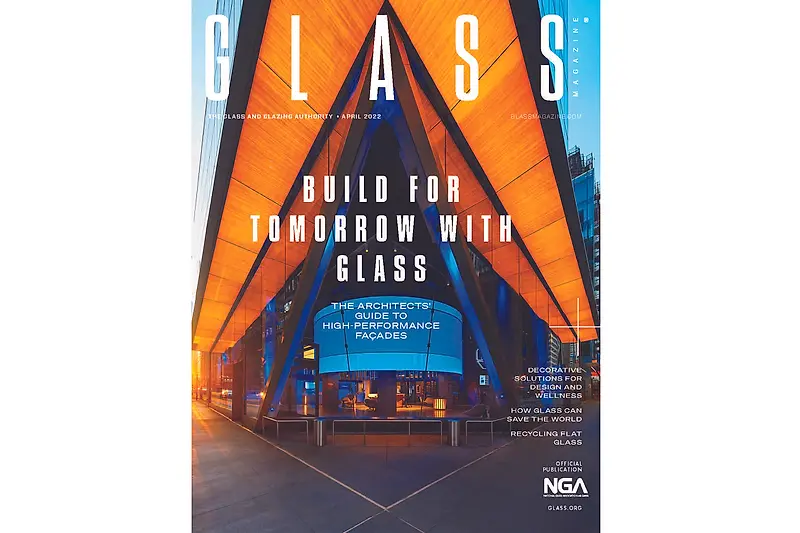 390 Madison Avenue Featured on the Cover of Glass Magazine
The KPF-renovation project in Manhattan highlights the versatility of decorative glass for design and wellness on the cover of the print magazine.
The illuminated corner of 390 Madison is the focus of the April cover of Glass Magazine, featuring the building's ground level, two-story retail space, dedicated to the Chase flagship branch. The carved-out, column-free corner extends the sidewalk at Madison Avenue and 46th Street, enlivening the streetscape.
The article, "Versatility in Design and Wellness with Decorative Glass," focuses on design trends and the increasing use of decorative glass, noting the way it "can fulfill a multitude of roles, providing stylish and eye-catching designs as well as enhanced safety, energy efficiency, even protection for birds who might mistake clear glass for open sky." In the "Designs That Mimic" section, the article includes 390 Madison's blending of materials, primarily the wood grain design on glass, which is backlit at night to create a dramatic visual effect. Additional segments in the article focus on the use of decorative glass to create "complex statements" and its "multi-functionality."
The outlet, alongside the Glass and Glazing Authority, provides complete coverage of the architectural glass and metals industry, through insight into trends, new products, and news. Read the article in the print edition here, on page 24, and online here.