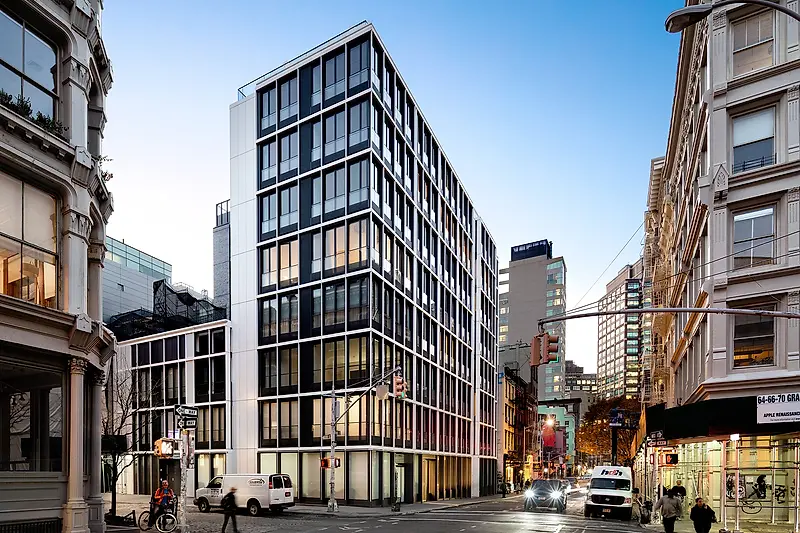 27 Wooster Street Featured in AIA New York Walking Tour
On July 23rd, the Center for Architecture will tour historic and contemporary structures in SoHo, including the KPF-designed residential building.
Designated in 1973, SoHo's Cast Iron Historic District features mid-19th century architecture originally designed for commercial and manufacturing uses, many of which have now become residential buildings. In recent history, the NYC Landmarks Preservation Commission has approved several new projects as they follow "appropriate" guidelines for the area. On the walking tour, AIA New York will view the recent additions to the neighborhood, along with historic sites, to explore the range of design strategies.
Included among the recent buildings on the tour is 27 Wooster Street, a nine-story condominium with 16 units and a 10-car parking garage. The façade is sensitive to the neighborhood's 19th-century cast iron and features a palette of glass, metal, and stone to complement the adjacent historic designs.
The tour is organized by AIA New York and will be guided by Arthur Platt, an architect and founder of the AIA New York Architecture Tour Programs. Learn more about the tour and register here.