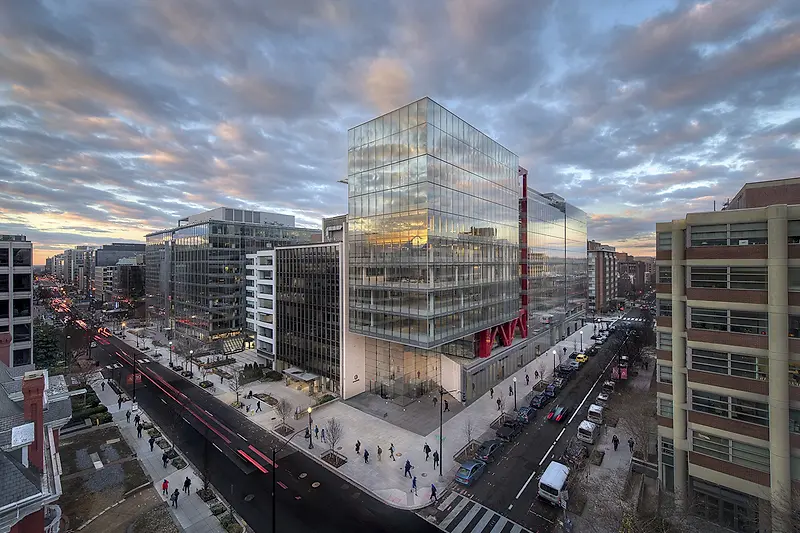 1900 N Street Wins Two NAIOP Awards of Excellence
The KPF-designed Washington DC project was given the Best of the Best: Building and Best Washington, DC Urban Office titles in this year's DC | MD Awards of Excellence.
An office building with retail space at ground level and a rooftop atrium, 1900 N Street spans an entire block but maintains a weightless appearance through transparency. The twelve-story tower's façade is comprised of glass curtain walls with an exposed, red truss exoskeleton. The building offers panoramic views of the city, as it rises above the surrounding landscape. The property was developed by JBG Smith, and FOX Architects served as Architect of Record.
Every year NAIOP hosts multiple award ceremonies, focused on companies, individuals, and chapters, that are awarded based on nominations and peer selection. This year marked the 18th anniversary of the Awards of Excellence for commercial real estate. Other categories include "Best Retail Project," "Best Interiors," and "Best Hospitality Project."
NAIOP, founded in 1967, is one of North America's largest commercial real estate organizations. Learn more about this year's Award of Excellence winners here.