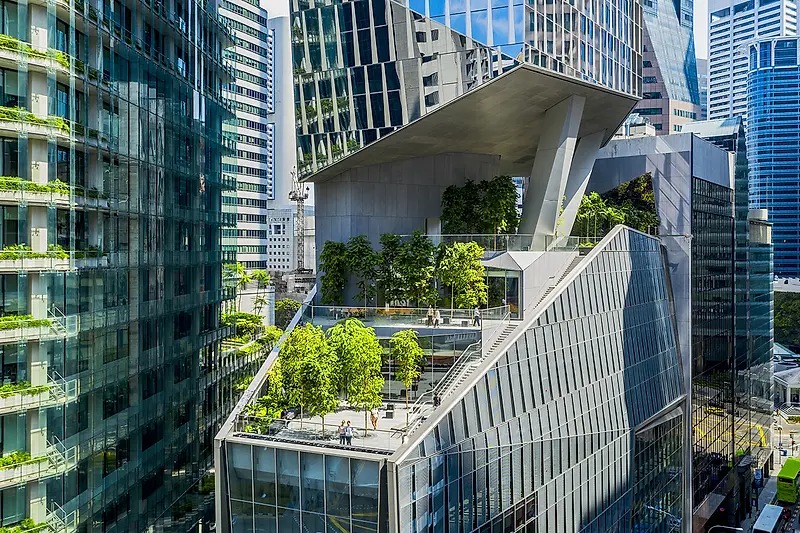 18 Robinson Wins Architizer A+ Awards
The KPF-designed Singapore tower won the Popular Choice Vote in the Commercial – Office Building High-Rise category in the 2021 Awards.
Located at the v-shaped intersection of Market Street and Robinson Road, 18 Robinson is comprised of two primary volumes, linked together through publicly accessible green space. The tower blends its urban setting, cultural context, and sustainability, throughout its retail base and a 20-floor office tower. 18 Robinson is GreenMark certified and complies with Singapore's Landscape Replacement Area policy via a landscaped podium and a rooftop Sky Garden.
Winners of the Popular Choice Vote were selected by the public in a 2-week campaign that featured over 400,000 votes.
Last year, Edge at 30 Hudson Yards and China Resource Towers were shortlisted in the 8th Annual Architizer A+ Awards, read more here. Learn more about this year's winners here.