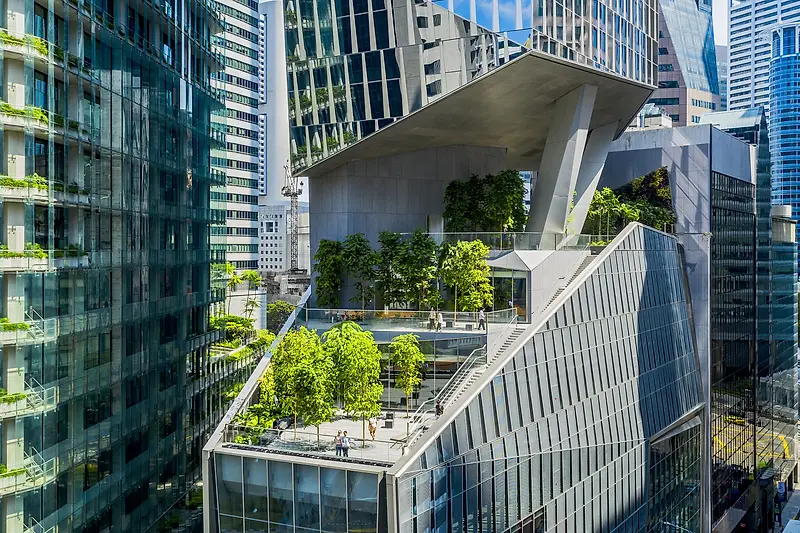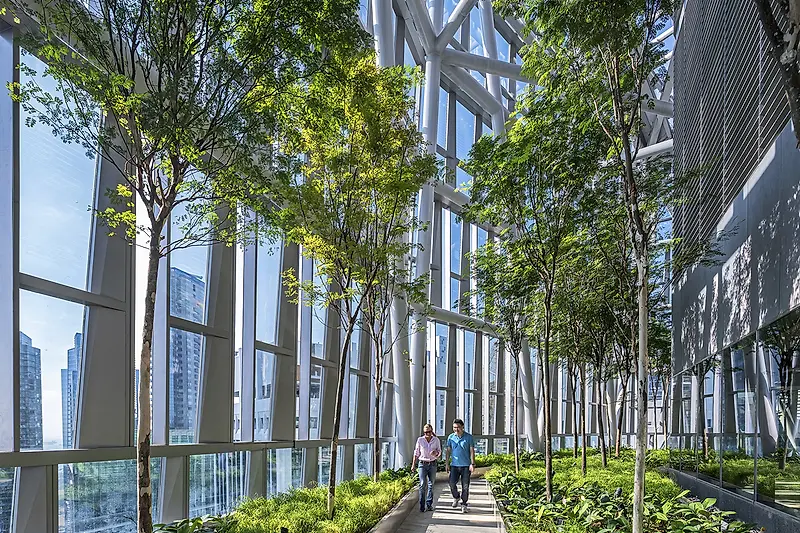 18 Robinson Named as Finalist in ArchDaily's Building of the Year Awards
One of just five buildings in the Offices category remaining in the competition, 18 Robinson's design synthesizes the unique conditions that define the urban, environmental, and cultural context of contemporary Singapore to create a signature retail and office tower.
Located at the terminus of the V-shaped intersection of Market Street and Robinson Road, 18 Robinson takes advantage of an odd site shape through the balanced elements of the faceted tower. Two primary volumes, a hovering crystalline office tower and a retail podium, make up the principal building elements.
18 Robinson targets aggressive sustainability goals, offering publicly accessible green space that is equivalent to the site area. A landscaped podium and rooftop Sky Garden feature planted trees, natural ventilation, and views across the city, while other characteristics, including a chilled water plant, increase energy efficiency.
The ArchDaily Building of the Year Award is decided by a public vote. After two weeks of voting on the first round of nominees, readers, with over 110,000 votes, have narrowed down over 4,500 projects to 75 finalists across 15 categories, representing the best architecture published on ArchDaily. The second stage of the Award is now underway to narrow down these 75 projects to just 15 winners, the best of each category.
Vote for 18 Robinson here!