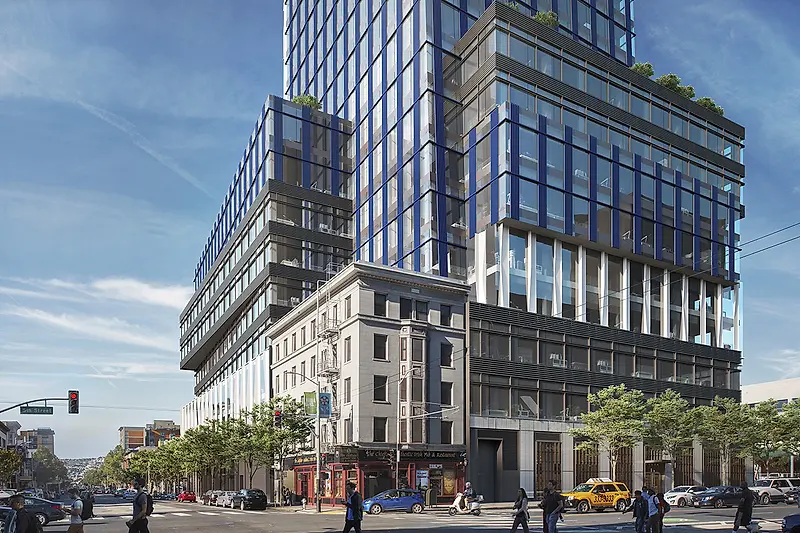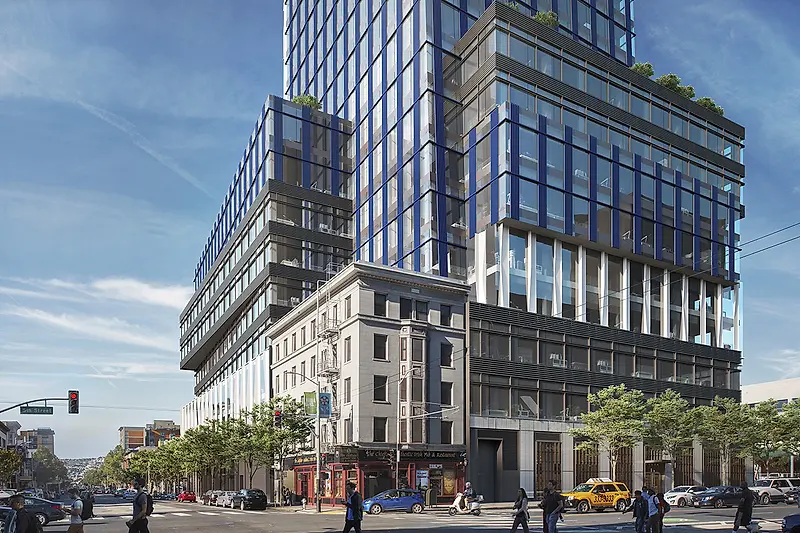 17xM and 415 Natoma Featured in ArchDaily's Round Up of Best Unbuilt Commercial Projects
The two KPF office buildings were included in the list, showcasing projects currently in the planning, design, or construction phases.
17xM is an 11-story, 330,000 square foot commercial building in Washington D.C.'s CBD. Adjacent to the National Geographic headquarters, it fills one of the few sites in the neighborhood with ground-up construction. 17xM fully utilizes its location to increase perimeter offices on each floor and retail fronts at its base. The design blends sustainability and craft through the interplay of horizontal cells and vertical sun-screens, targeting LEED Gold certification.
Topped out in March of this year, 415 Natoma anchors the larger 5M SoMA development in San Francisco. With a massing mindful of its context, the 640,000 square foot building features large, open floorplates, free of columns, with a variety of collaboration spaces and amenities. The community is welcomed through blending the exterior and interior space at the base, activating the emerging SoMa District.
View the full list from ArchDaily here.