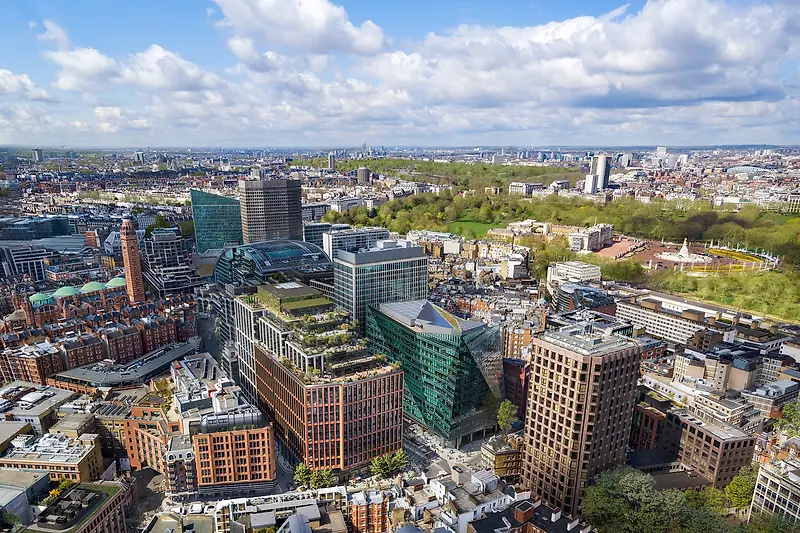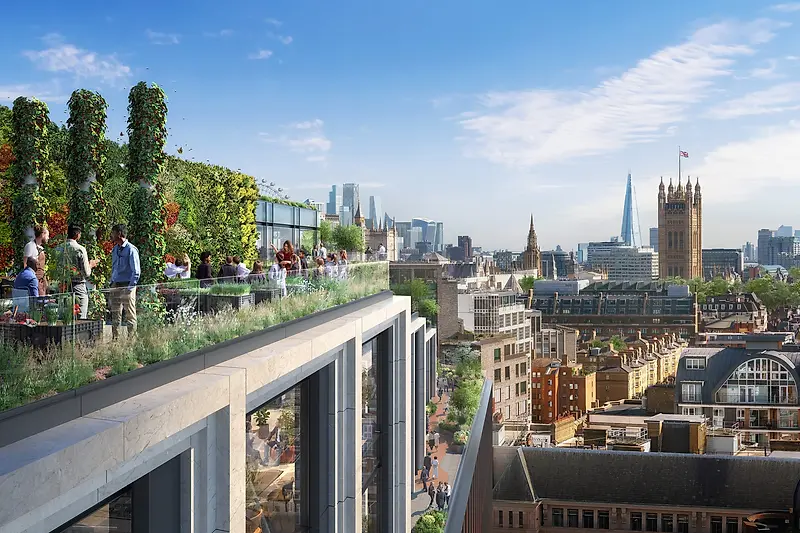 105 Victoria Street's Zero-Carbon Credentials Highlighted in the Wall Street Journal
The KPF-designed office is part of a growing trend in London for state-of-the-art buildings with low- or zero-carbon emissions.
New research from Knight Frank has demonstrated that 'green offices' in London command rents 12% higher. As Londoners return to the workplace, companies are looking for property with wellness and leisure facilities to help lure younger employees back, as well as helping them to meet their own environmental targets.
105 Victoria Street, from WELPUT managed by BentallGreenOak, goes well beyond industry standards for sustainability. The project will be the UK's largest 100% electric office, achieving operational net zero, and is embracing pioneering technologies for net-zero embodied carbon. Construction is scheduled to start in 2022.
Read the full article in the Wall Street Journal here.