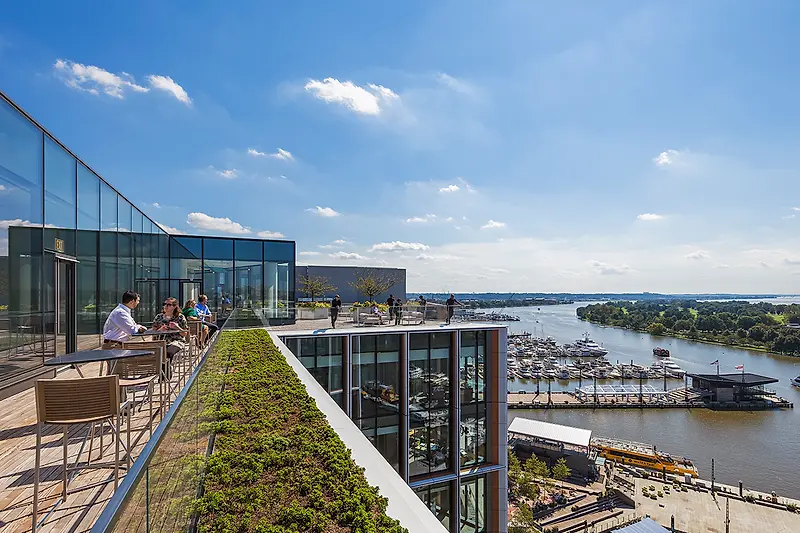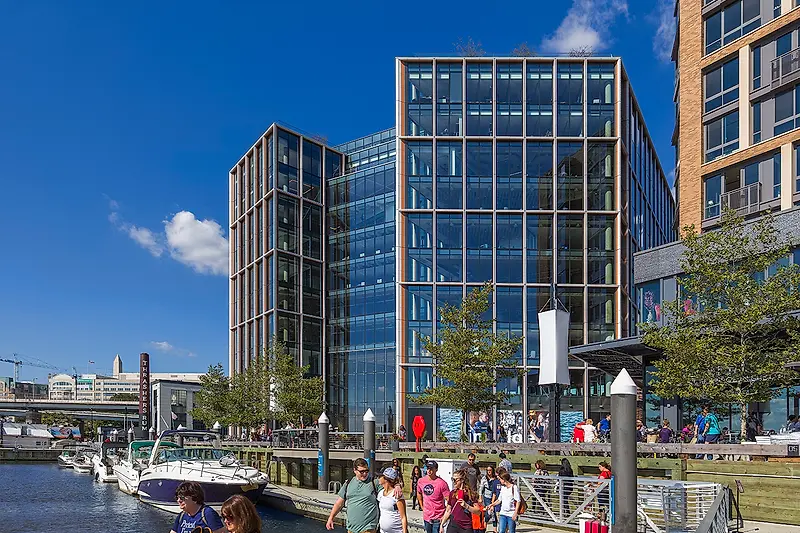 1000 Maine Wins AIA DC Chapter Design Award
The recently completed project received the Excellence in Architecture designation.
1000 Maine channels the energy of its pedestrian-centric surroundings and offers a modern, architectural gateway to the nation's capital. Working with local firm FOX Architects, KPF designed 1000 Maine to host "next generation" workspace. Shaped by the contour of the Potomac River, the building comprises two, split bars that create light-filled spaces and an inviting, grand entry. The Wharf harbors the excitement of the river's edge and the vivacity of a mixed-use neighborhood. Its living history and revitalized usage inspired KPF's approach, which responds in size and disposition to its environment.
The 2019 Jury met on April 2nd and included representatives outside the DC Metro Area, from New York to Chicago to Phoenix. KPF's design excellence has been recognized alongside contemporaries such as SHoP Architects, ISTUDIO Architects, and Perkins Eastman. Other awards were conferred in the unique categories of Interior Architecture, Urban Catalyst, and Historic Resources/Preservation.
The Washington Chapter of the American Institute of Architects (AIA|DC) Awards Program recognizes excellence in the categories of architecture, interior architecture, historic resources and urban design/master planning. The program not only demonstrates the value of good design, but also illustrates the wide variety of services performed by architects. It is conducted independently of other awards programs sponsored by the national American Institute of Architects and other AIA components.
Learn more about the building's opening through our press release and the awards program through the AIA DC website.