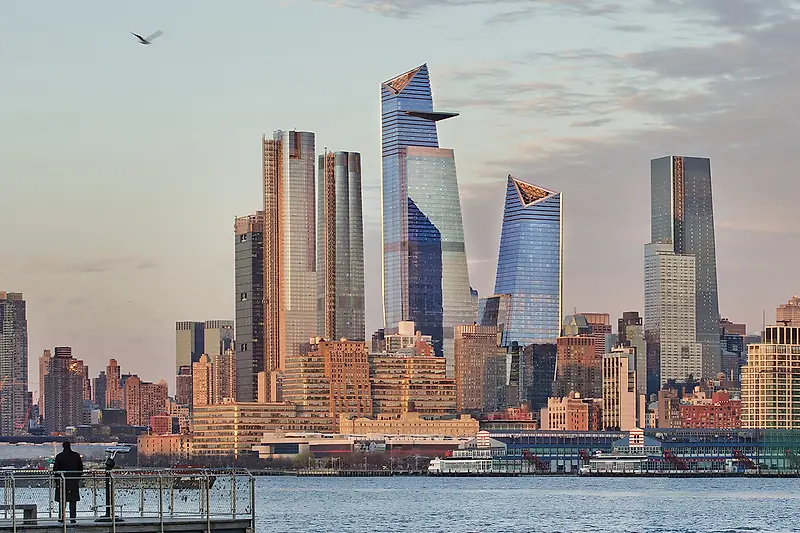 10 Hudson Yards Wins TOBY BOMA International Award
The KPF-designed building in Hudson Yards was honored in the Operating Office Building of the Year (Over 1 Million SF) category in this year's awards.
One of two New York projects awarded in this year's ceremony, 10 Hudson Yards anchors the southeast corner of Hudson Yards, the largest private real estate development in U.S. history. The Class-A office tower serves as COACH's global headquarters and hosts world-class companies such as L'Oréal USA and SAP. In Real Estate Weekly's article on the award, they wrote, "Designed for the new workplace paradigm – typified by expansive, column-free floor plates, above-average ceiling heights, and an abundance of natural light – 10 Hudson Yards is the first NYC commercial skyscraper to receive LEED v2009 Platinum Certification."
Upon winning the award, Lindsay DeFouw, Vice President at Related Companies shared, "It's an honor to receive this highest recognition from our industry peers. 10 Hudson [Yards] was the first building to open in our Hudson Yards campus, showing the way forward in prioritizing customer experience at the center of property management."
The Outstanding Building of the Year (TOBY) Awards celebrate quality in commercial buildings across the country. Starting at the local level, BOMA's associations award projects in their communities, with BOMA New York awarding 10 Hudson Yards. The projects then compete at the regional then national levels. This year's awards were held at the BOMA International Conference in Nashville, TN.
Read more about the 10 Hudson Yard's win from Real Estate Weeklyhere. Learn more about the awards here.