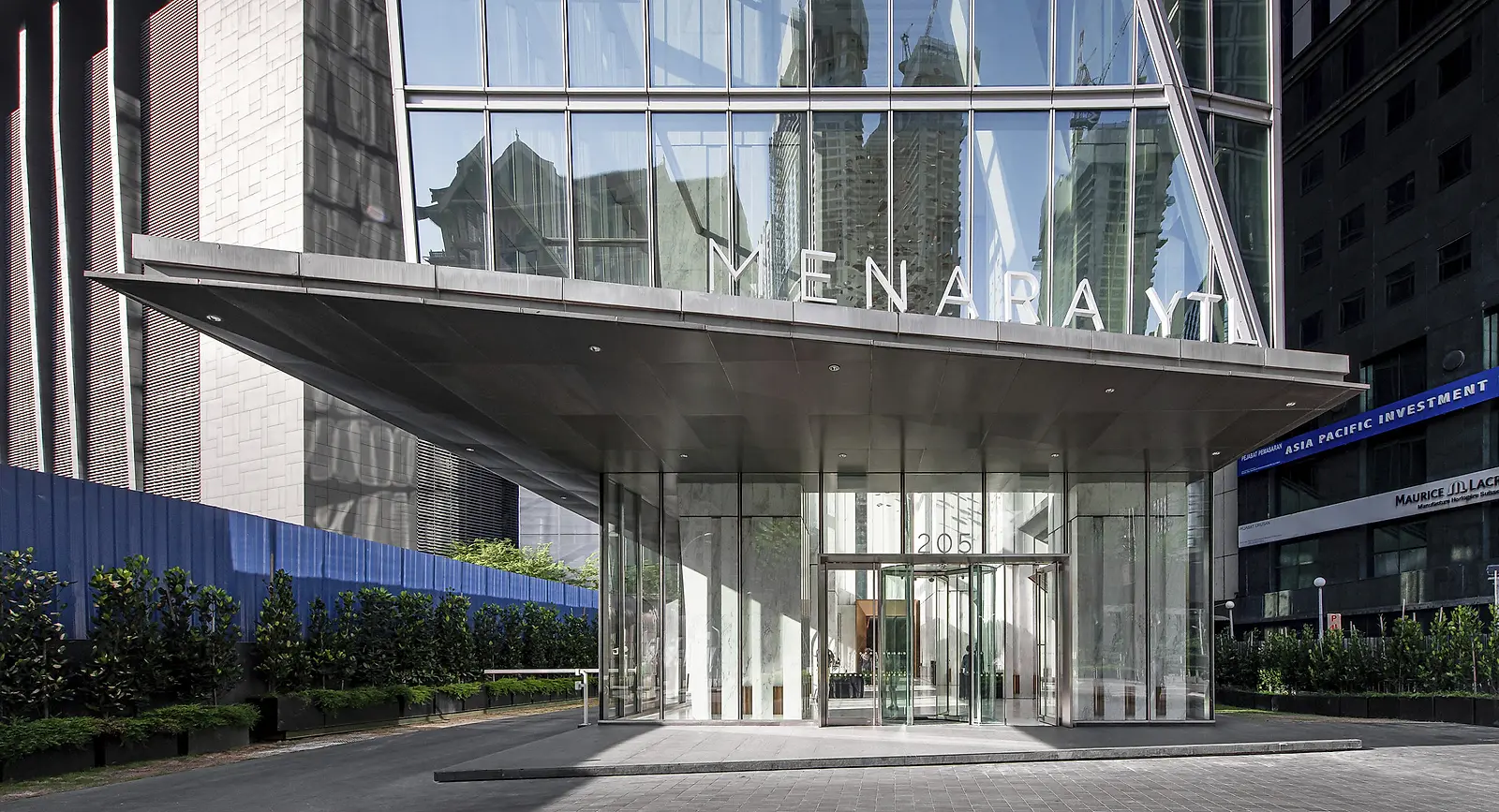 Accommodate the narrow site in the country's capital, YTL Tower is known for its slender height and light frame, as it rises over Kuala Lumpur.
The tower serves as the headquarters for YTL, a Malaysian-based Corporation specializing in property development and construction, and unifies staff to work cohesively in one location. Located near key YTL properties, the boutique-scaled office tower responds to its unique site at the V-shaped convergence of major avenues near Jalan Bukit Bintang, a major commercial area within the city. This prominent location reinforces the strong identity of YTL and acts as a landmark for the district.
The lower portion of the tower consist of an eight-story lobby and a four-story garden-conference suite, which elevates the office space above the intersection. The building's crystalline facades synthesize structurally critical, diagonal mega-braces and fold to accentuate the tower's height and lightness.