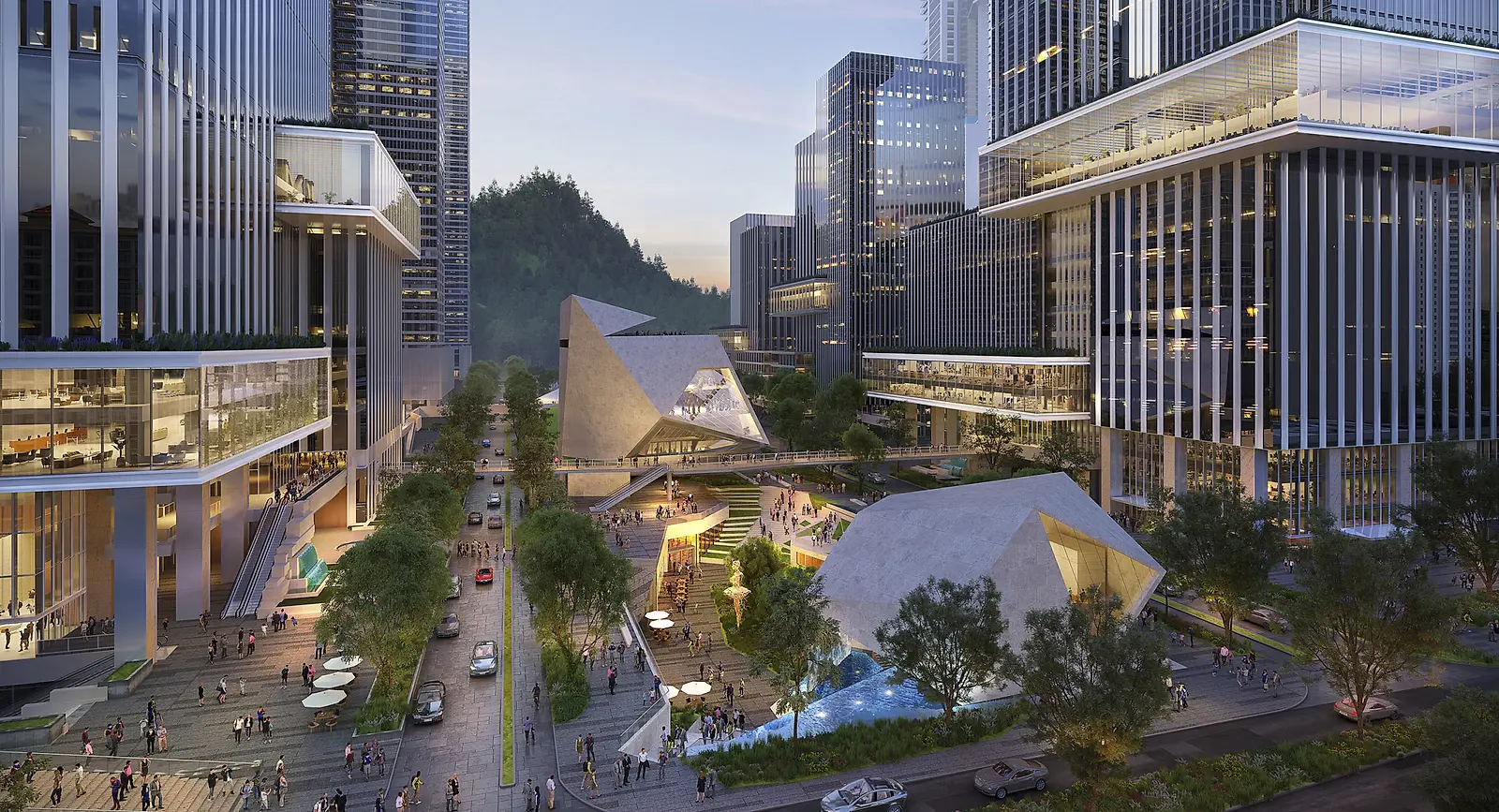 Vanke Cloud Gradus, a mixed-use, 200-acre neighborhood, exemplifies a contemporary understanding of the needs of the workplace, expanding beyond office space to include a collection of community spaces and intimate enclaves that serve the individual.
A new hub for work and leisure, Vanke Cloud Gradus is located between Lianhuashan Park and Bijiashan Park, and a short commute from Shenzhen's Civic Center. The design approach advances these uses, diversifying the office product to make it appealing to a variety of tenants and creating visual interest through cantilevers on the high-rise towers. In the public space, floating structures that house an exhibition hall and conference facilities are elevated above the ground plane.
The pedestrian experience is enhanced through a multi-layered public space at the site's urban core. Recessed areas between the elevated structures and tower lobbies are designed to evoke a cave-like intimacy and provide covered pathways for year-round use. The network of public spaces and vertical circulation connects to two separate metro lines and a bus station.
Vanke Cloud Gradus is designed to achieve LEED Platinum certification for Cities and Communities. This is achieved in part through the building façade's natural ventilation and response to daylight modeling studies, ensuring optimum daylighting without excessive heat gain. The buildings incorporate energy saving devices such as low-energy lighting and will utilize intelligent metering to manage consumption. Irrigation, in addition to carpark and road washing, will use up to 60% recycled rainwater.