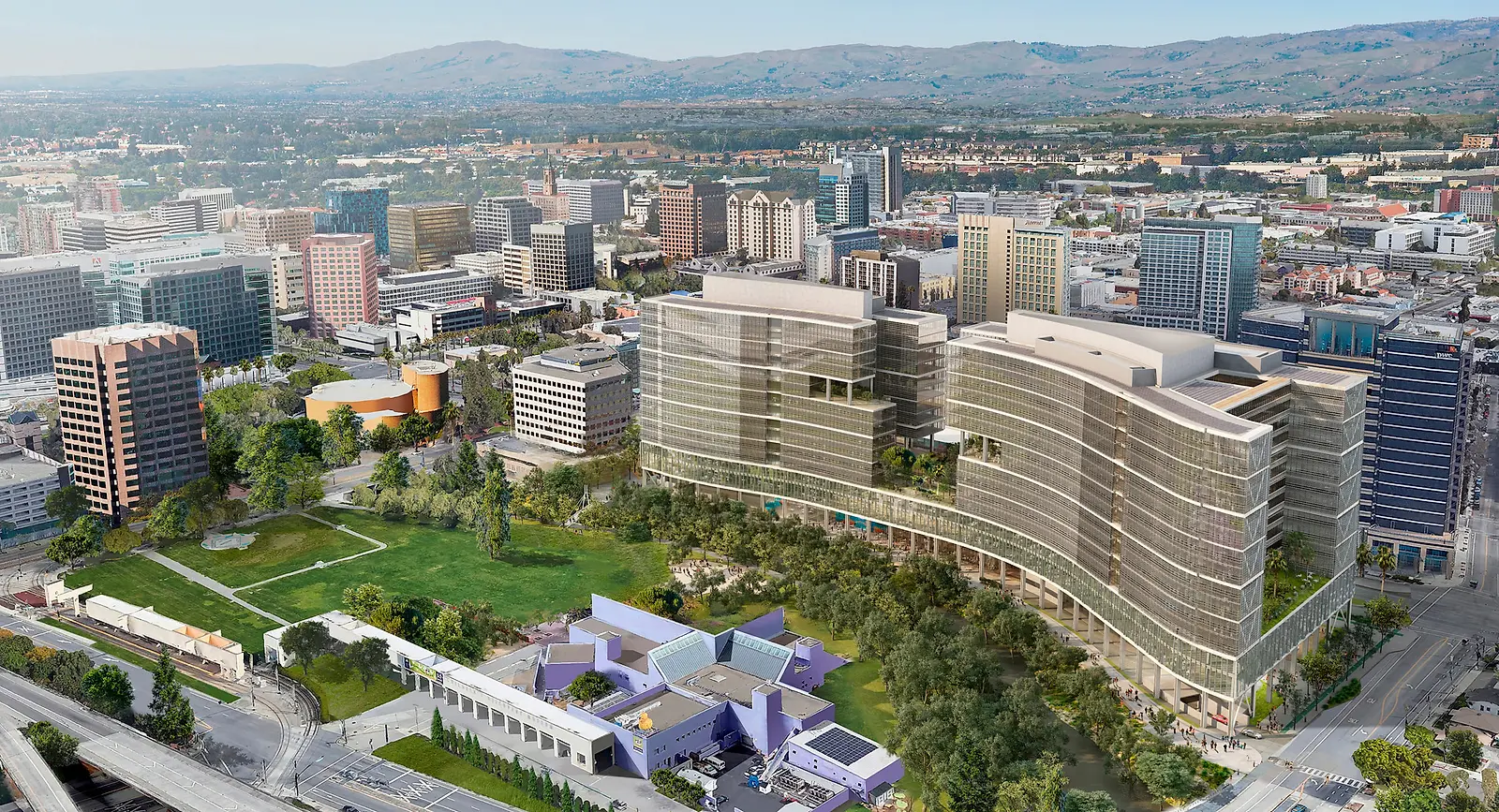 Tailored to the needs of cutting-edge technology tenants, the design of this high-end office building balances the demands of San Jose's expanding downtown with the natural forces of the site.
Located on a prominent site along the Guadalupe River, the building takes cues from the surrounding landscape with a form that prioritizes user comfort and tenant flexibility. On the ground floor open air lobbies act as amenity-filled breezeways, connecting downtown to the riverfront. Users travel up through courtyards by escalator where they arrive at the building's sky lobby and amenity deck.
From there, 11 floors of office space stack on top in two 60-foot-deep bars, which are pinned off of central cores, creating expansive, yet easily divisible, floor plates all with uninterrupted views. One bar is straight, relating to the urban downtown street grid of San Jose, while the other follows the gentle curve of the Guadalupe River to the west.
The office bars enjoy large amounts of natural light from both sides creating loft-like, open, light-filled space. Ample opportunities for indoor-outdoor experiences are also generated by cutting the bars back for generous terraces and surrounding a full-height outdoor courtyard where users can take advantage of the favorable California weather year-round.
The building is designed to achieve LEED accreditation with sustainable design strategies that include a photo-voltaic array, external shading devices, and storm water harvesting systems.