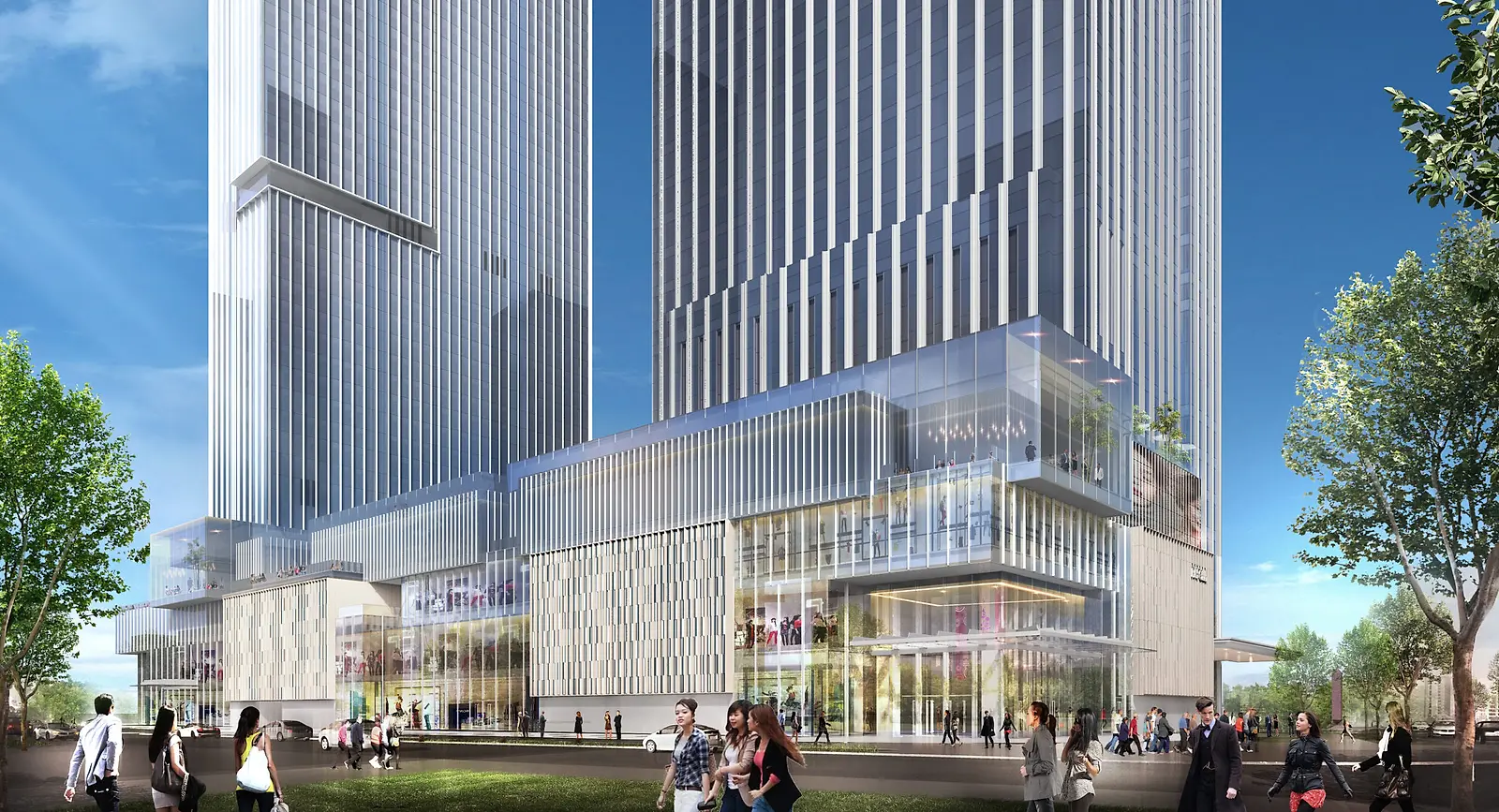 The Ping An Teda Finance Center stitches together two of Tianjin's key zones, its historic concessions and its bustling central business district, with a mixed-use program comprising an office tower, apartment building, and articulated retail podium.
The towers are organized perpendicularly maximize unobstructed, and, together, openly gesture toward the Haihe River to the northeast. As one of the tallest buildings in city, the office tower serves as a beacon for the project, visible from the surrounding metropolis and the riverfront.
The massing of both towers are broken down into vertical bars that recall the scale of the historic fabric – the office tower is articulated as three bars while the serviced apartment tower is two. Clad in bespoke vertical fins, the façades of each tower are designed to emphasize slender verticality. The unique curving shape of the vertical fins catches light in varying ways depending on the viewing angle, causing the towers' color and texture constantly change as one moves around the buildings.
The Centre's retail component provides a connection between the two towers and the adjacent neighborhoods. Organized around a series of indoor courtyards, each retail store is defined as a distinct volume, which translates to the exterior of the building where the podium façade is broken down into boxes, each with its own character. The scale and rhythm of the boxes recalls the historic fabric of Tianjin in scale, color, and texture.