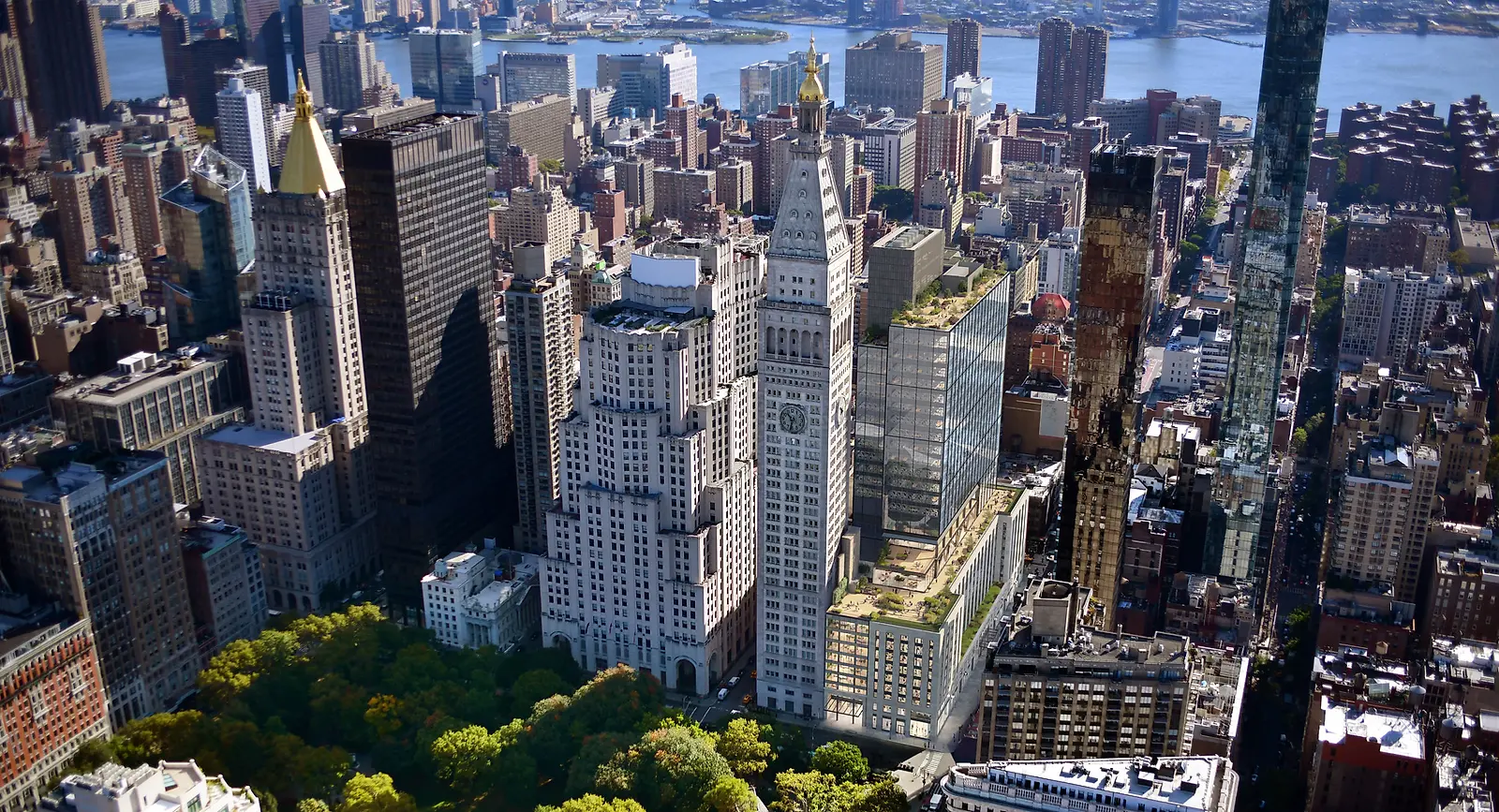 With a design complementing its landmarked neighbor, the transformation of One Madison Avenue will bring flexible, Class-A office space to Manhattan's Flatiron District.
The design proposes the adaptive reuse of an existing, mid-century masonry podium and the addition of an elegant new tower above. Panoramic terraces and specialty office spaces will afford exceptional views of Madison Square Park and the adjacent 5 Madison Clock Tower. A new glazed 'slot' along Madison Avenue visually connects the building to the park, transitioning to elevated green spaces that extend the park vertically, stitching together architectural elements both old and new and terminating at landscaped terraces on the building's top floors.
At the building's podium, the existing limestone façade will be retained and repaired, while aluminum windows and spandrels will be replaced with a high-performance structurally-glazed curtainwall. Inside, the gut-renovation will transform an outmoded layout into large, open-floor plates to accommodate flexible workspace, with maximized ceiling heights and a modern, Class-A vertical transportation system and service core. The new tower addition, with a glass, curtainwall façade, optimized floor-to-floor heights and virtually column-free floorplates, steps away from the landmarked clock tower to establish a dialogue between past and present. At the top of the building, the penthouse will feature a double-height space that sits directly below a rooftop terrace with citywide views.