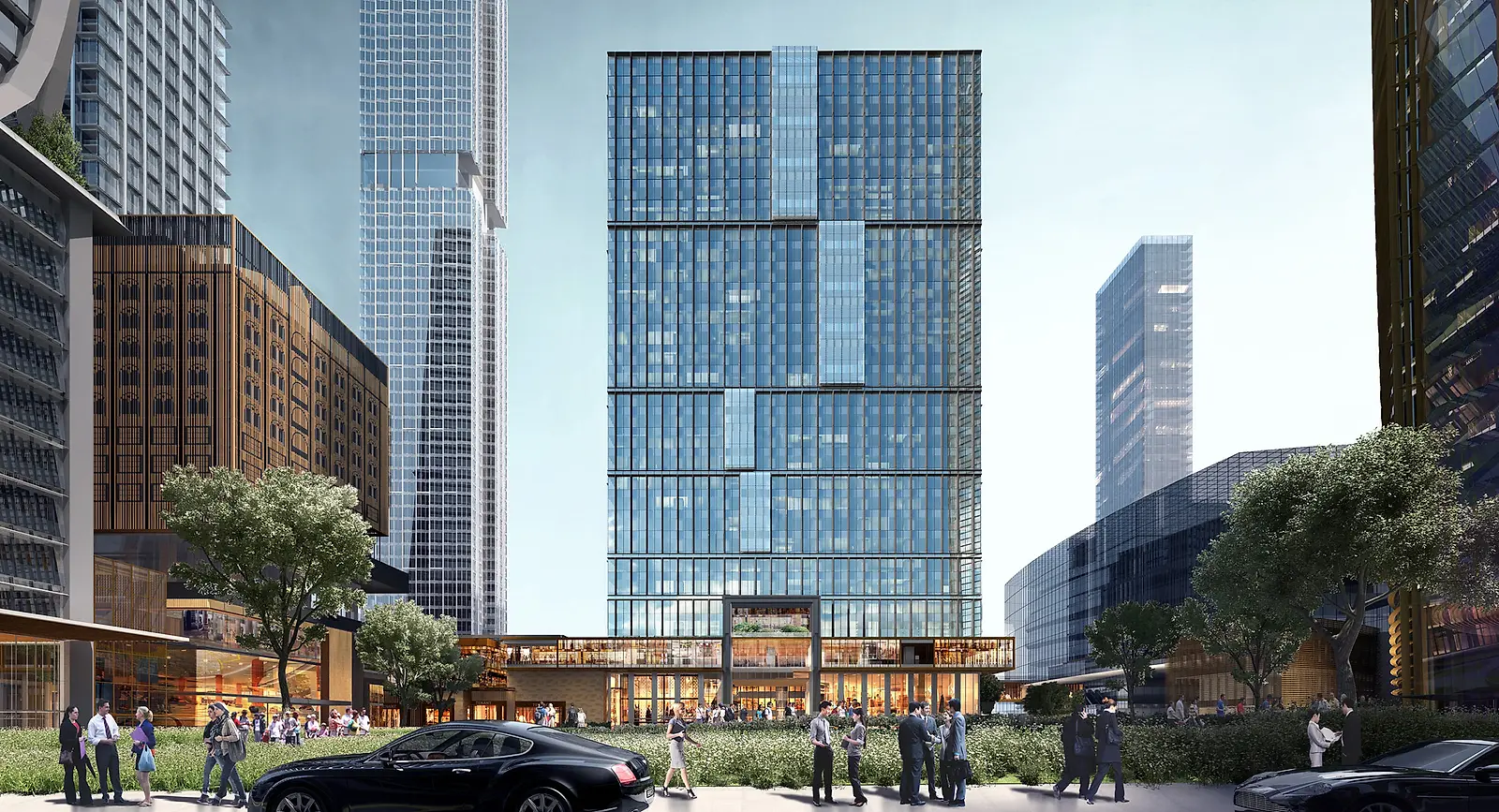 United by an emphasis on wellness, One Bangkok is a large-scale, dynamic master plan that fuses Class-A office space with diverse hotel and retail offerings, creating a sense of exploration and community within the site.
KPF's design involvement includes four buildings, expressing a variety of forms and experiences that will contribute to a lively urban center for the Thai city of Bangkok. Comprising over 370,000 square meters, the firm's main office towers rise prominently within the site and context of the city at large.
The Zone 3 office tower, with its rational form, offers views to the North and the central civic plaza, while the Zone 2 Office tower offers views to the south and Lumphini Park. In turn, the façade's unique vertical extruding features give character to the rational structural form. The design for the Zone 2 tower invokes traditional Thai design, with curvilinear elements referencing the steep, gabled rooflines of the region's architecture. Both designs highlight the importance of employee wellness by emphasizing daylight and using light shelves to disperse light throughout the floorplates.
The retail component of the project offers a full array of shops and restaurants and complements additional retail in the area. Of particular note, the Town Square is a small civic plaza sheltered by a dramatic glass canopy and ringed with "Concept Retail" spaces. The result is a human-scaled, naturally inspired, and accessible design that promotes an energetic atmosphere by focusing on around-the-clock-activity.