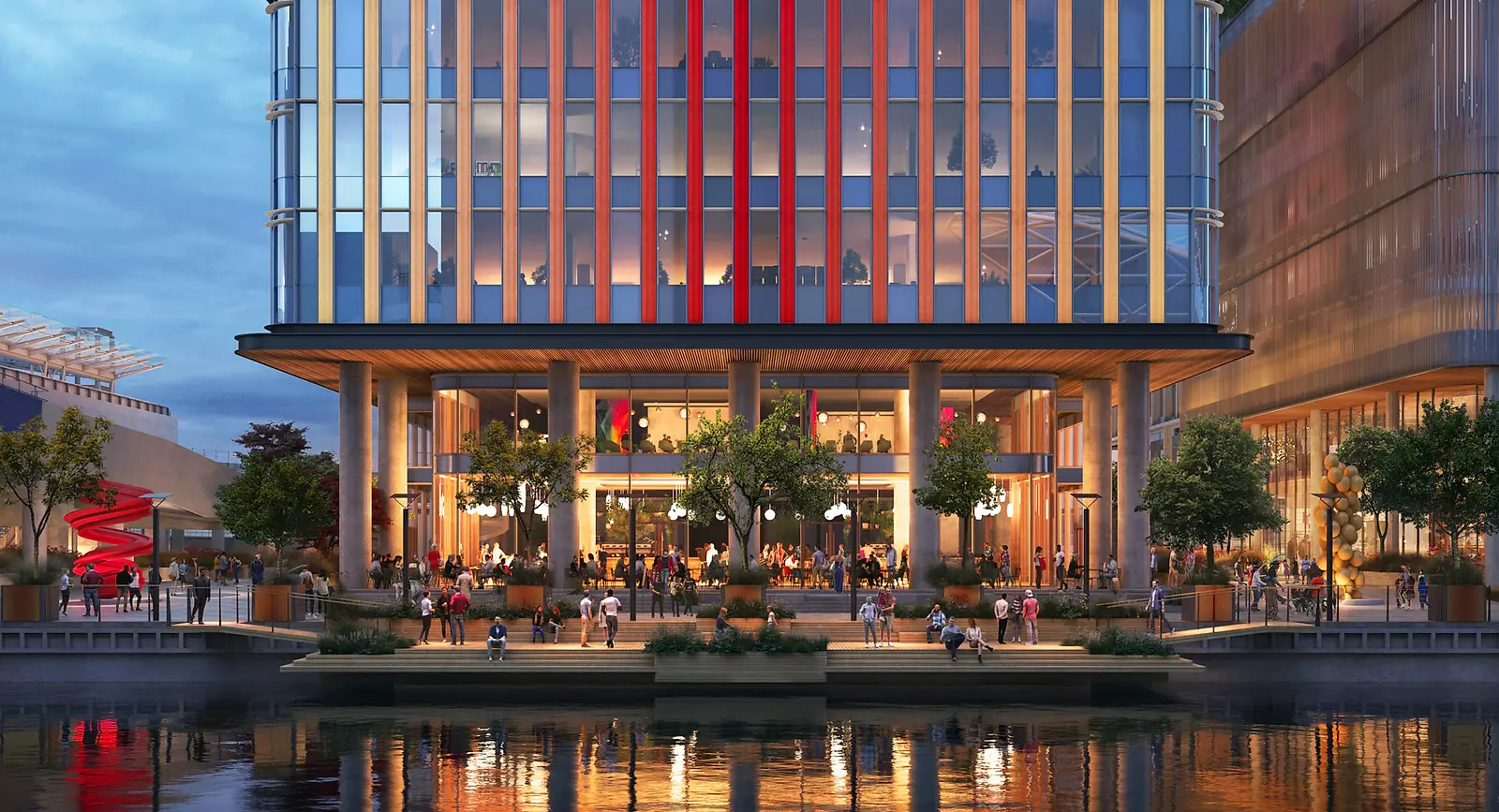 Europe's largest and most technologically advanced commercial health and life sciences building, this vertical campus supports cross-discipline collaboration, sets ambitious sustainability targets and will become an iconic presence at the heart of North Quay.
Community-focused design encourages collaboration and innovation, by creating a stack of 'neighbourhoods' with interconnecting communal spaces that eliminate barriers and allow for interdisciplinary socialising. The stacking arrangement provides ultimate flexibility in tenant scale, arrangement, and sectors, providing space for tenants to expand and grow on the site, without losing the sense of being part of an exciting environment.
Designed for flexibility, the development will accommodate up to 60% laboratory space, with the ability to accommodate significant chemistry and high containment facilities. The building's infrastructure employs an innovative stacking programme, allowing for a distributed mechanical, electrical, and plumbing engineering (MEP) strategy to deliver highly efficient floor plates.
The exterior is differentiated from the central Canary Wharf cluster, embracing the industrial heritage of North Quay, to create contemporary, cutting-edge architecture. Laboratory volumes are clad in a grid of graphite aluminium and terracotta elements in a gradient of warm tones, introducing visual dynamism to the project. The colour gradient emphasises the position of the central, social spine of the building and becomes an immediately recognisable feature with a unique identity.
In addition to its scale and technology, the development aims to set a new benchmark in its field for sustainability, with key learnings shared with industry working groups. A low-carbon strategy has been implemented across the development, which includes highly insulated and airtight building fabric, with an optimized façade, energy efficient MEP systems and the provision of renewable sources and highly efficient photo voltaic panels.