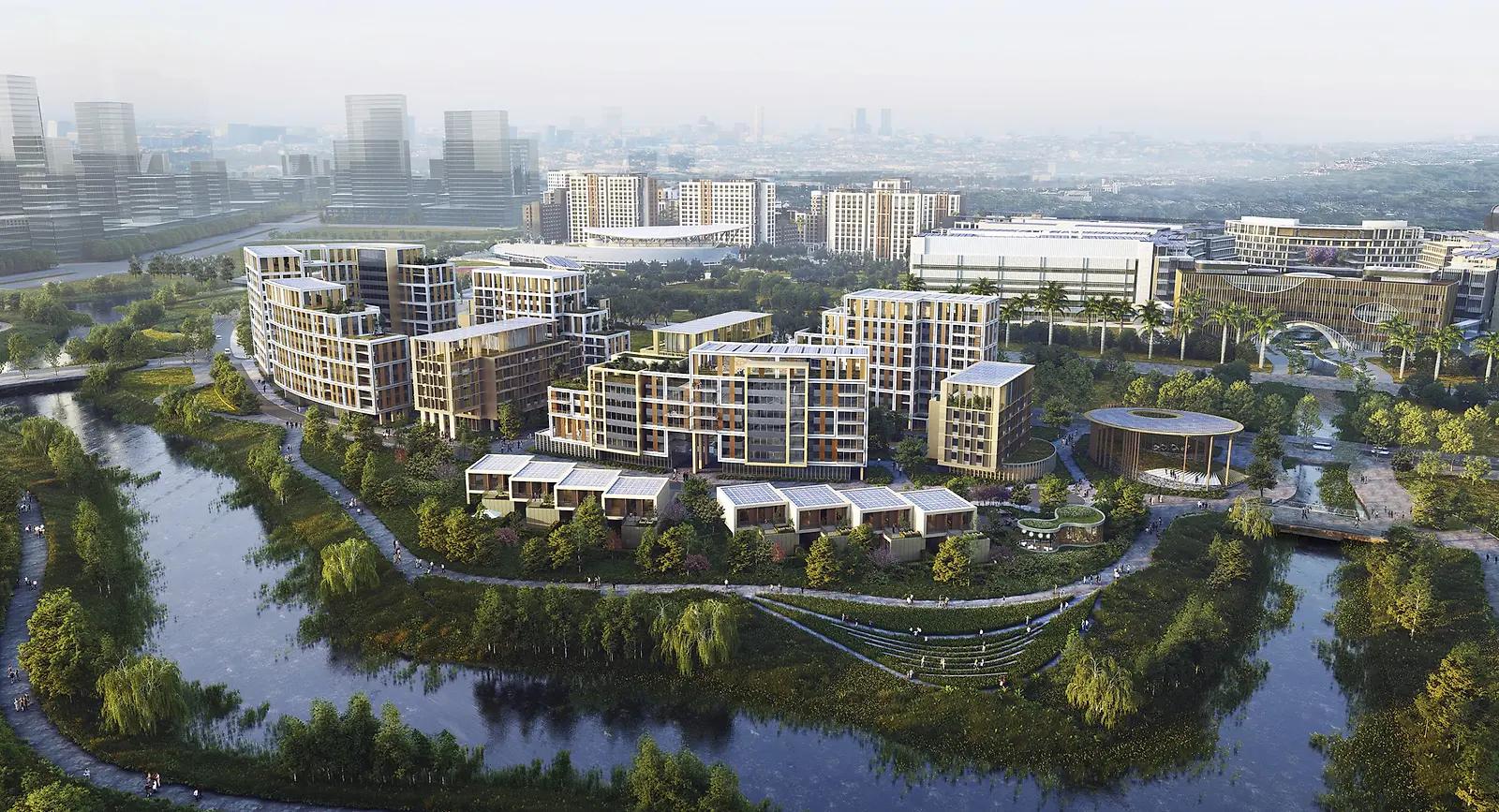 North Faculty and Family Housing
HKUST Guangzhou
The North Faculty and Family Housing achieves three design priorities through an organic layout that relates to the curvilinear canal: building neighborhoods, opening the ground plane, and creating a user-friendly and sustainable roof deck.
The North Housing is designed as one open community with three distinct neighborhoods, housing faculty, senior university staff, families, and students. Each neighborhood is defined by differences in density, amenity programs, and access, all bridged through a family-oriented lifestyle. Residents have access to the central hub neighboring the canal, intended as a mixed-use building with amenities such as food services and childcare facilities.
The faculty residences on the ground floor are de­fined by openings and an abundance of covered outdoor spaces. With a high degree of porosity, the courtyard design helps channel wind and increase spatial and visual connectivity.
By varying and stepping the height of the faculty buildings, terraces are created to provide occupi­able rooftops at multiple levels. The stepping sky­line also forms unique and identifiable buildings which help enhance natural airflow throughout the precinct. Sedum is predominantly featured on the roofs, improving rainwater management, while a trellis structure supports PV panels for generating renewable ener­gy on-site and providing sun shading to the rooftop spaces.
Each type of unit is stacked vertically for higher efficiency and optimal shaft layout. Various communal spaces are organized around ground-level lobbies, utilizing tall floor-to-floor height and covered outdoor spaces.