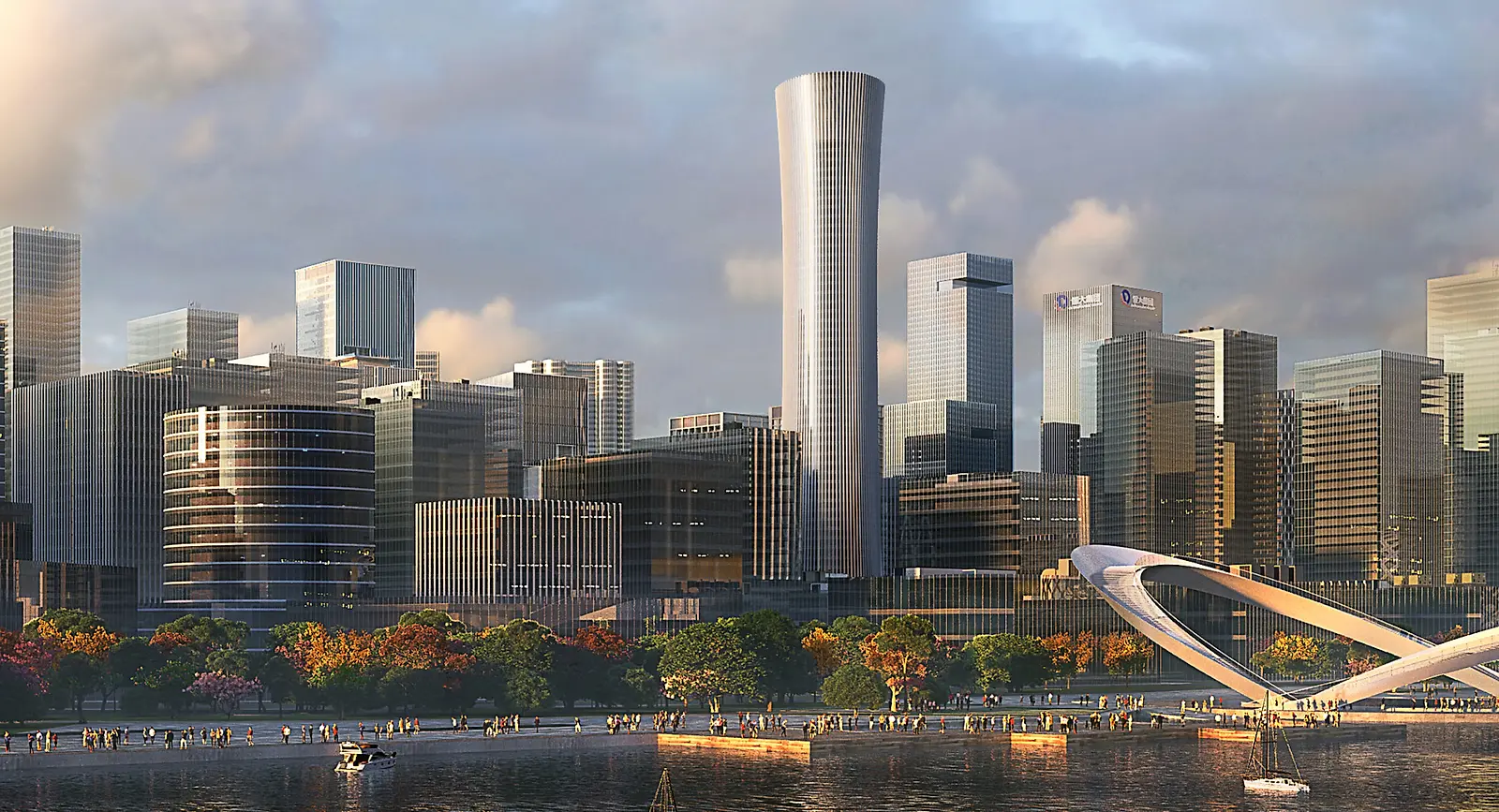 Daija Property Insurance Shenzhen
The Dajia Headquarters spans two towers anchored along the Shenzhen waterfront, each sloping inward as an elongated ellipse before broadening again to gesture toward the sky.
Dajia's design features a striking visual geometry made of vertical lines and concave textures. To reinforce the verticality of the taller tower, horizontal lines are limited, and windows are hidden in the spires of the soffit design. The minimal and elegant hardware used in the curtain wall design complements curved, laminated, low-iron glass and an aluminum soffit.
Throughout the interiors, scalloped tiles extend from floor to ceiling, and the walls, ceiling, columns, and floors feature a spectrum of neutral tones ranging from pure whites to metallic bronzes. Inside the elevators, the repeating vertical line motif continues, showcasing the ubiquitous attention to craft and materiality throughout Dajia's design.
The project links offices and retail spaces to the city with a direct connection to Shenzhen's metro system. A grand canopy protects the tall tower's entrance, where a designated drop off area leads into communal areas at the ground floor, including reception and a seating area. A second lobby is located halfway up the tower with double-height ceilings, offering bright views over Shenzhen.
On the taller tower's rooftop, a 30-meter sky garden introduces tree-lined paths and reveals prime views over the city through breaks in the greenery. Air movement and ventilation are carefully considered throughout the design to prioritize tenant wellness.