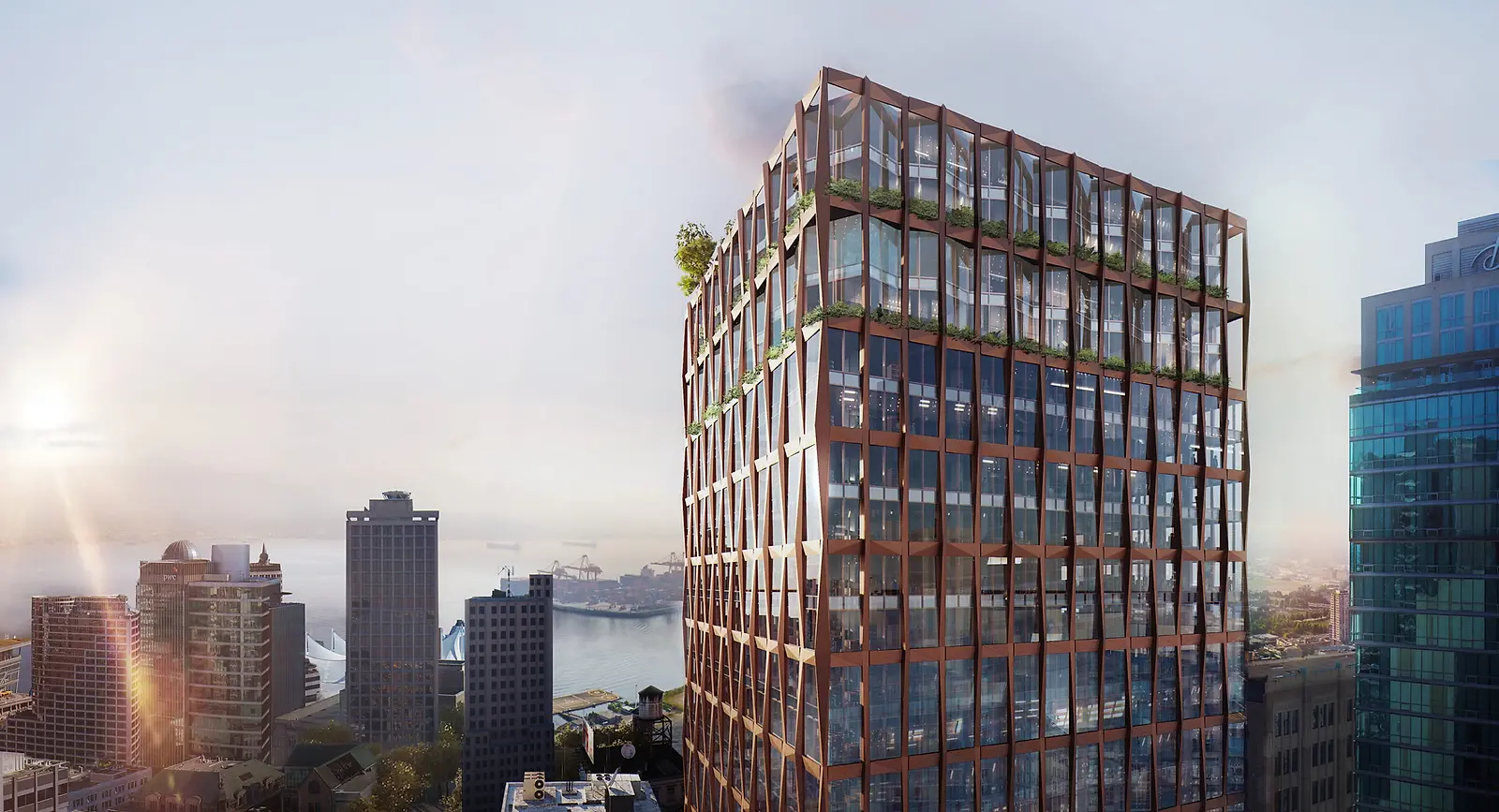 Adjacent to Vancouver's historic Rogers Building, 601 West Pender interweaves elements of nature and architecture to create an urban oasis within the city.
Through carefully crafted details, the building enlivens the neighborhood and strengthens the existing urban fabric. Sensitive in both scale and materiality, the building replaces a parking structure with a retail base covered by a planted pedestrian canopy, 29 floors of office, and crown amenities with panoramic views of the city.
The gridded facade complements the surrounding heritage buildings, angled to achieve a woven appearance that creates texture and depth. A warm metal in two finishes – textured and flat – adds unexpected color and reflectivity, and counteracts the typically overcast local climate.
The landscape borrows from the elegant form of the building and expresses it on the ground plane, with the façade's angles superimposed on various landscape elements. These elements are incorporated throughout the base, activating the streetscape, with additional landscaping added to the architectural canopy, ensuring greenery is experienced 3-dimensionally.
While the glass in the main tower is flat, at the top and bottom the facade folds inwards to create pockets of green space, a wider public realm at the base, and views into retail and amenity spaces, including an indoor pool. The loading dock for the building is painted in bright colors, and can be used as an event space during off hours. Altogether, the building brings an interplay of light, reflection, and nature to the Vancouver skyline.