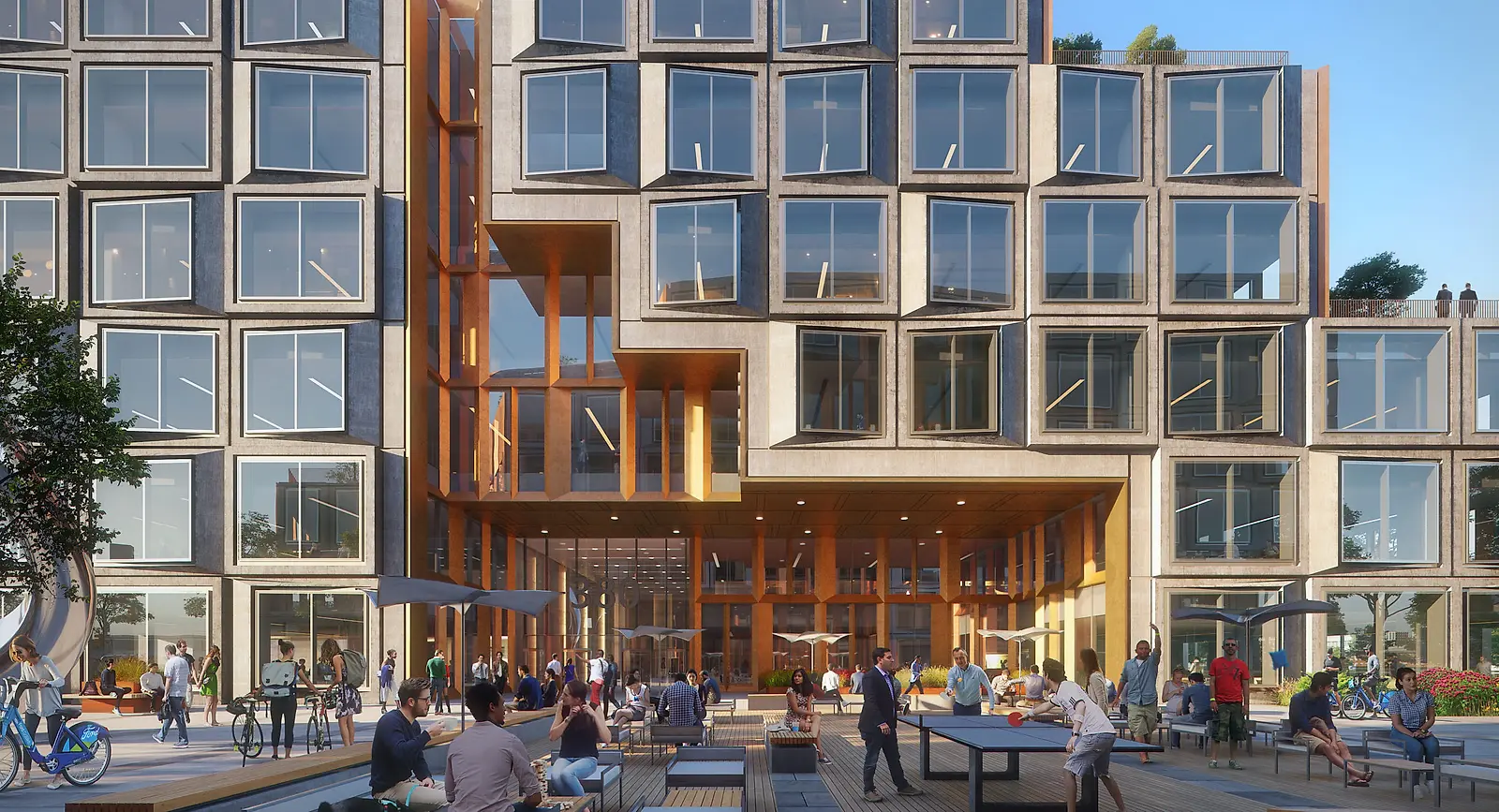 Platform 16 strikes an ideal balance between its natural and urban environments to promote quality of work life in the burgeoning technology hub of San Jose.
The development comprises three separate office structures with expansive floorplates, 15-foot floor-to-floor heights, private terraces, and active pedestrian streets that, together, improve the neighborhood and prioritize the experiences of diverse occupants. On the main façade, three module orientations—center, left, and right—create a sense of depth and texture by breaking down the scale and shimmering like sequins in the sun's reflection.
Bronze in color, the terrace façade contrasts the main wall in materiality and scale, evoking an organic composition that also points to the project's sustainability. Along the building's eastern edge, these terraces are oriented away from the Western sun and set back to bring daylight deep within the interiors. Manicured green space, accessible on each level, promotes wellbeing and community gathering outside the traditional office setting.
With views to the city center and nearby Guadalupe River Park, 440 West Julian Street not only maintains visual connection to its surroundings but also provides immediate pedestrian access to the neighborhood and transit access the Bay Area at large. Its location on Howard Street and Old West Julian Street increase connectivity through pedestrian and bicycle access for employees, visitors, and the public. On its south street, San Pedro Square becomes a flexible and dynamic public realm with convenient access to the city's financial center, the SAP Center arena, and Diridon Station. This intermodal transportation hub services Caltrain, VTA Light-Rail, along with the planned BART and California High Speed Rail station.