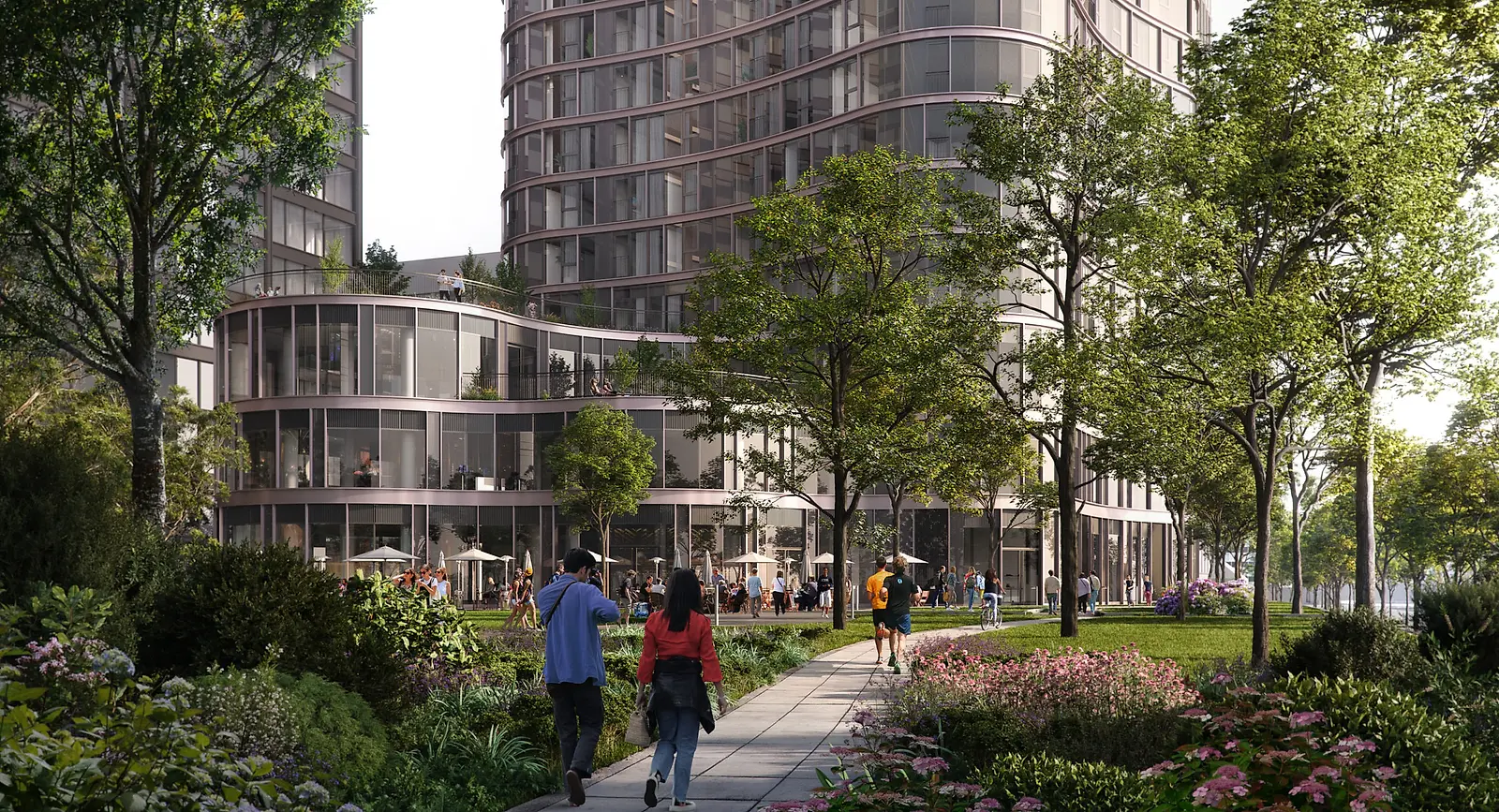 40 Charter Street
Wood Wharf
Located at Wood Wharf, in a park setting along the water's edge, this free-standing tower include 469 apartments and almost 20,000 square feet of amenity space and ground floor retail.
Penthouses are located at the upper floors while free form podium levels host large roof gardens at the base. Across from a public square, the building offers a dynamic contribution at the street level. With no corners, the building frontage wraps around to reveal public plazas and gardens, which form part of a linear park that stretches along the dock.
KPF's design finds inspiration and takes cues from the Allies and Morrison master plan. Recognising the importance of the centralised location along the row of tall buildings at the water's edge, KPF designed a building that maintains a presence as an individual, while integrating with and responding to its neighbours by virtue of its supple geometry. The undulating wall comprises two main components: horizontal spandrels that mark each floor of the building, and seemingly random vertical columns. Together, the vertical and horizontal elements create a fabric that strengthens the reading of the building's form and offer texture and scale to the slender tower. The exterior materials are commensurate with quality residential design and accentuate the building's form, while achieving exemplary sustainable targets for the development.