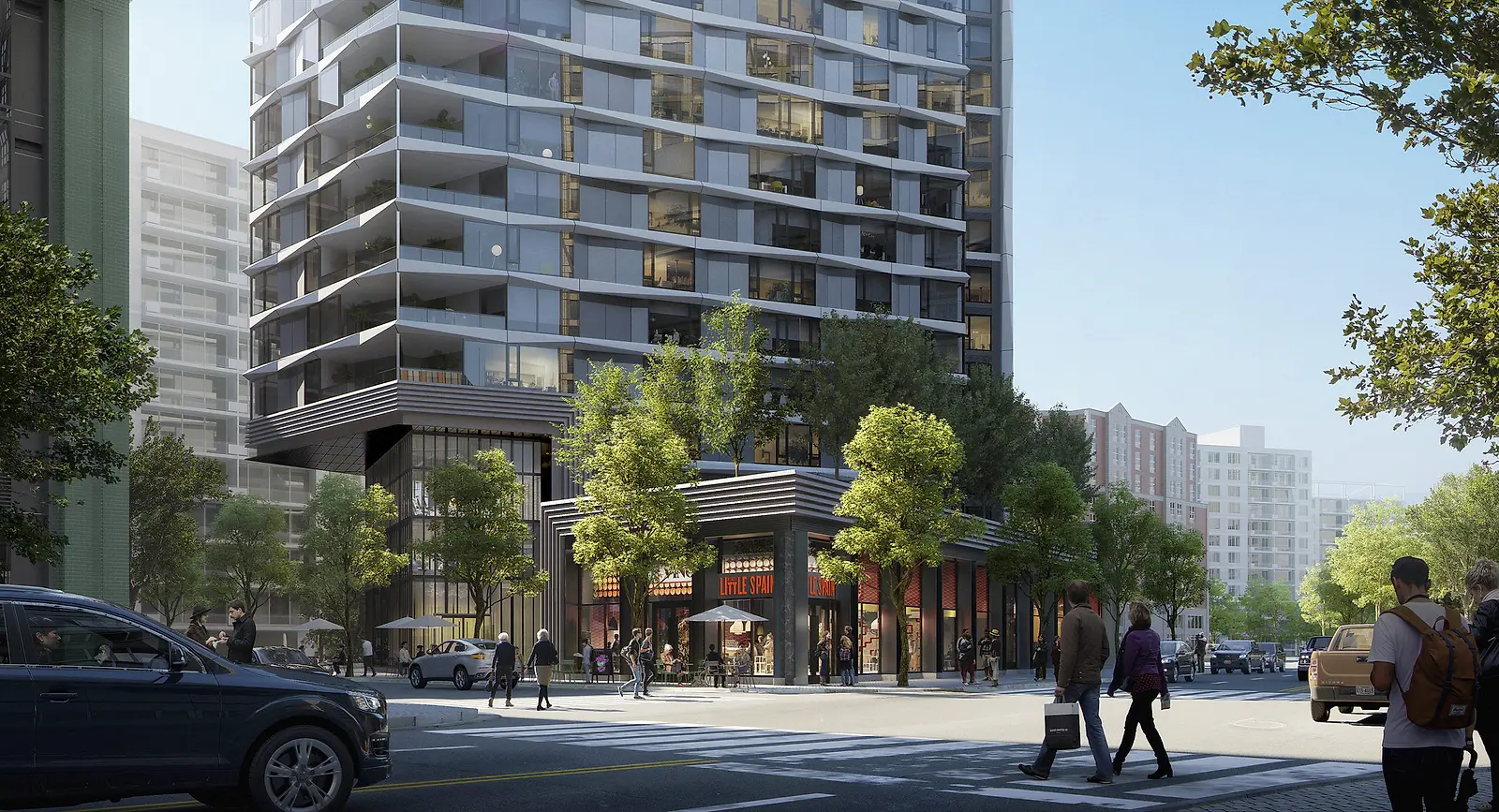 This residential project infuses new life into a longstanding, commercial neighborhood, combining dynamic interplays of form and materiality, hierarchy and scale.
2000 Bell Street will be integral to the redevelopment of National Landing, the location of Amazon's new headquarters just outside Washington, D.C. in Virginia's Crystal City. Its ambition echoes the client's desire to foster a vibrant, architecturally distinct environment that comprises offices, apartments, and hotels, adding new character to an area of outdated building stock in an effort to revitalize – rather than rescind – the existing landscape.
The building's design instills its urban fabric with renewed energy, starting with its articulate massing and façade expression. Along South Bell Street, the tower's street wall relates to the human scale of the pedestrian. Its angled glass and intricate stone fenestration evoke greater intimacy with the ground plane, coupled with an interior, open-air courtyard at the lobby level that welcomes visitors and residents alike. Along the highway, the tower massing is taller and proud of the existing street wall. Its glass renders vertically, defining the wall as more iconic or monumental in relation to the Richmond Parkway. In both cases, the dynamic glass facades offer energetic texture and scale within a canyon of mostly uniform precast buildings.
This effect translates to the project's emphasis on the indoor-outdoor experience of its architecture, crowned by three terrace level opportunities. The rooftop amenity offers an east and west meeting space with connection to a southern facing pool and deck; the intermediate terraces elevates residents to experience urban density and views of the city and DC monuments; and finally, the garden terraces cater to the townhouse-like residential units. The form of the building maximizes corners so that many of the apartments can enjoy outdoor space as well.