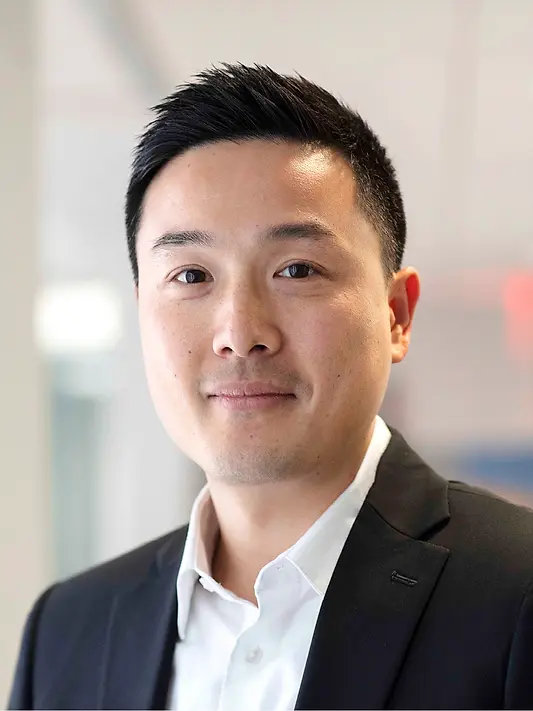 Richard (Hyun Soon) Kim
Since joining KPF in 2009, Richard has designed a number of the firm's most high-profile commercial, mixed-use, residential and cultural projects throughout the United States, Europe and Asia. Richard's design strength lies in his diverse experience working on a variety of project types and scales, paying close attention to both context and detail.
This focus on craft and contextual design is evident in Richard's work on two residential projects in characteristically different neighborhoods in London: Wood Wharf, a 200-meter-tall tower adjacent to Canary Wharf, and the Grove, a luxury, three-building complex in the heart of Kensington and Chelsea.
Richard has leveraged his expertise with large-scale, complex projects in the design of the world's largest airport facility, Singapore's Changi Terminal 5, in collaboration with Heatherwick Studio, as well as a 1.2 million-square-foot Class-A office tower with highly efficient trading floors and amenity programs in the heart of New York City.
Richard has also played a key role in the firm's expanding portfolio in California, including 5M SoMA in San Francisco's creative South of Market district, and Platform 16 in San Jose, an innovative office building that employs energy-efficient design strategies and promotes quality of work life next to Diridon Station.
Richard is an active member of the American Institute of Architects (AIA) and was the highest prize recipient of the Eleanor Allwork Award and scholarship from the AIA New York chapter. Upon his graduation from the Harvard University Graduate School of Design in 2008, he received the Faculty Design Award for his significant design achievement throughout the program.