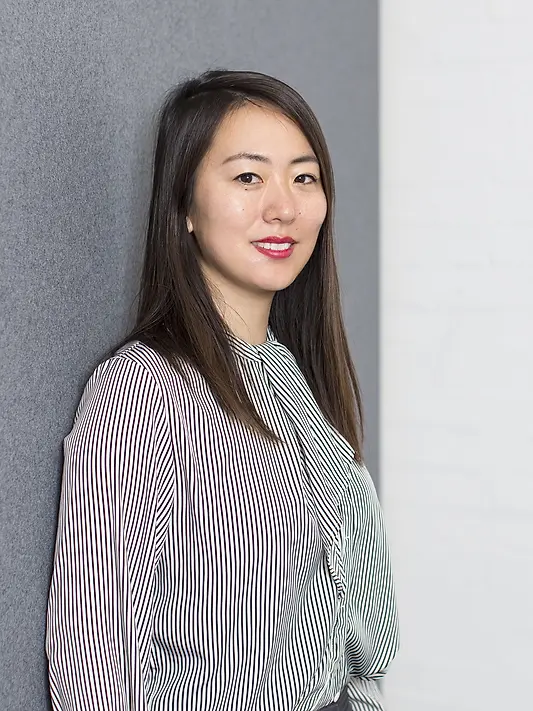 Michiko Sumi
Since joining KPF in 2010, Michiko Sumi is Senior Designer with exceptional range and depth of experience. She challenges design by experimenting with a variety of techniques throughout the making process, using craft and models to achieve the most intricate details within some our large scale projects.
Most recently she has been involved in leading the design for The Bermondsey Project, reimagining the former Peek Frean Biscuit Factory site in South London. Michiko set to re-establish its context with the discovery of its history by transforming the process of biscuit production into a concept of architecture and façade details.
Well-versed in dealing with unique historic sites, Michiko was Senior Designer on a collection of projects across the Covent Garden Estate, including the recently completed Floral Court, an assemblage of contemporary and historic buildings around a newly-created courtyard and passageway. Nearby, she also led the design on the concept for 11-12 Floral Street, and was responsible for developing the bespoke faience tile design for the shopfront façade. Michiko drew inspiration from the texture and form of a seed pod, a reference to the building's prior use as a seed warehouse.
Michiko has worked on a variety of design competitions, in London she designed a scheme for a transport master plan on a prominent site in the city, also a large office renovation in Westminster. Further renovations include a competition to transform a Grade II-listed department store in the heart of Manchester to a mixed use hotel and office scheme. In Milan, she recently led the design on a tech city master plan
Prior to joining KPF, Michiko worked for a number of London-based architects. She was involved in the renovation and the extension to a historic hotel in Knightsbridge, as well as private high-end residential and gallery design.
An alumna of the Bartlett School of Architecture, Michiko continues her involvement with the school through teaching international students the Masters and Undergraduate programme, bridging the link between students and professional practice. She is fluent in English and Japanese.