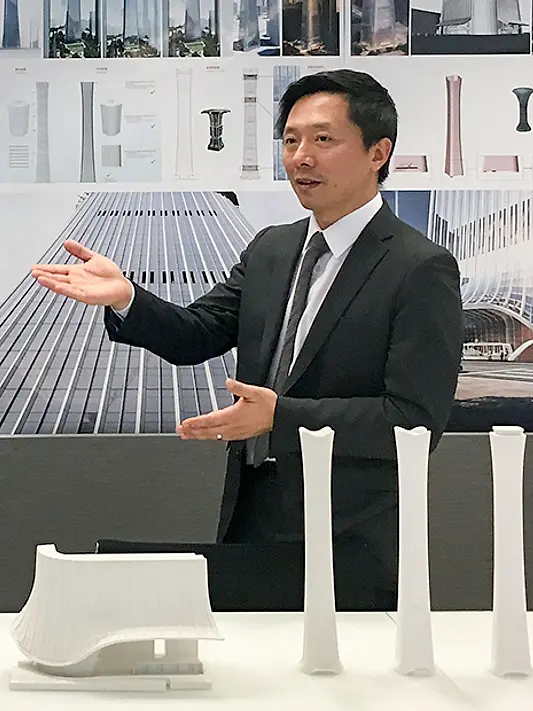 Lei Li
A Director at KPF, Lei Lihas over 20 years of experience in the United States and Asia working on a widerange of project types, including master plans, supertall buildings, office,retail, residential and mixed-use developments, and airports. He has developedparticular expertise leading the design of projects in China, collaboratingwith some of the country's foremost developers and corporations.
Li's work is rooted in thedevelopment of strong, singular concepts, which permeate the project from the basicmassing to the finer details of curtain wall design. His work on the CITIC Towerin Beijing centers on the distinctive, curving form of a "zun," a ritualChinese vessel, which is expressed within not only the tower massing, but also theinterior public spaces, including the dramatic observation deck.
On a neighborhood anddistrict scale, Li focuses on the importance of place-making, attentive to thespecificity of the site and cultural context. He also emphasizes the use of human-scaledelements and spaces, seeking to balance the competing qualities of openness anddensity. In Shenzhen, his work on Chegongmiao Terra City introduces a series ofmulti-level public spaces, including sunken gardens, terraces, and pavilions,which create valuable public space in the heart of a rapidly densifyingdistrict.
Prior to joining KPF, Li workedin Singapore and Australia, acquiring a wide spectrum of design experiencecovering institutional, office, housing, infrastructural, industrial and urbandesign projects.