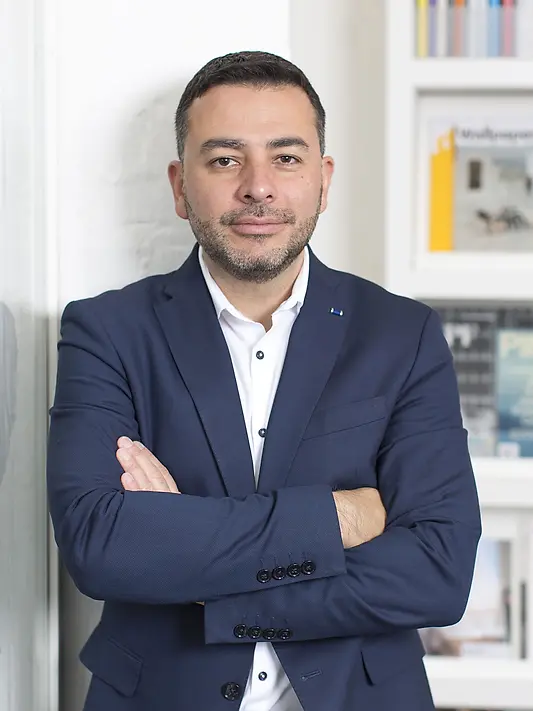 Javier Roig
Javier is a Director with experience of working on a number of international projects from both KPF's London and New York offices. Adept in leading design teams for the architectural design and master planning of large mixed use developments, his portfolio includes 14 million square feet of commercial developments in UK, Europe, Asia, South America and the Middle East.
Javier is currently leading the design of the 3 million square foot LJZ Four Lots development in Shanghai. Part of a larger LJZ Qiantan development, the project includes the design of sixteen buildings, including an urban bridge spanning across three different city blocks. While retaining their own identity, the entire group of buildings maintain a cohesive idea.
His masterplan experience also includes Yu Garden, where the team have reimagined the Old City area of Shanghai as a new active heart of the city. Exuding a deep sense of history, the master plan generates a mixed-use character and livelihood that will reinvigorate the area.
Javier was also Senior Designer for the Shanghai DreamCenter, a 1.5 million square foot mixed-use development and headquarters for CCTV in Shanghai, and Qiantan Center, a 3 million square foot office, retail and hotel project.
Javier Roig also has a wealth of tall building design experience. In London, he is currently involved in the design of a mixed use residential tower scheme in Canary Wharf. Prior to joining KPF, Javier was a Senior Designer with Pelli Clarke Pelli Architects with an extensive expertise in large scale commercial project, including 62 Buckingham Gate, East Winter Garden, North Quay and Riverside South in London, Torre Cristal in Madrid, which is currently the tallest building in Spain; Costanera Centre in Santiago, which is currently the tallest building in Latin America, and Ocean Financial Centre in Singapore, which is the first commercial development to received LEED Platinum rating in Asia
Since 2014 Javier has also been leading our social outreach in collaboration with Habitat for Humanity. During this time, the group has raised over $100.000 for families in need in Indonesia, Malawi and Zambia.
Javier has been a speaker at several conferences in Spain and Argentina. He has also served as visiting design juror at Pratt Institute.