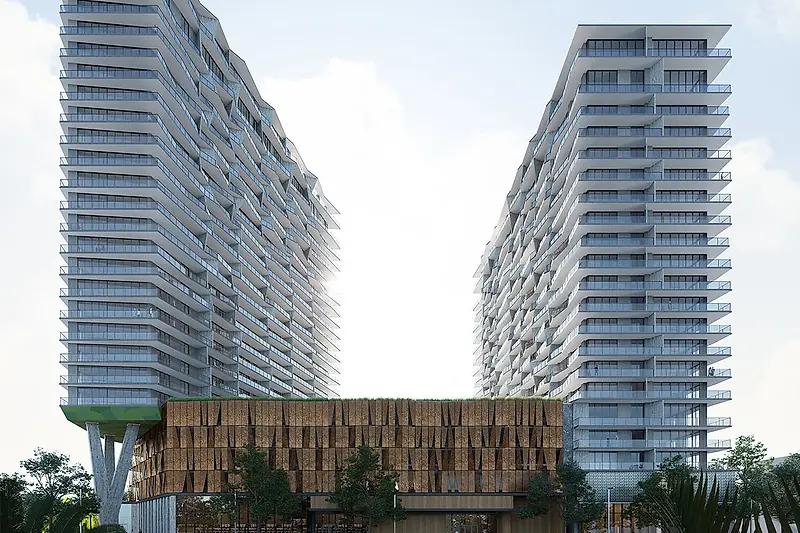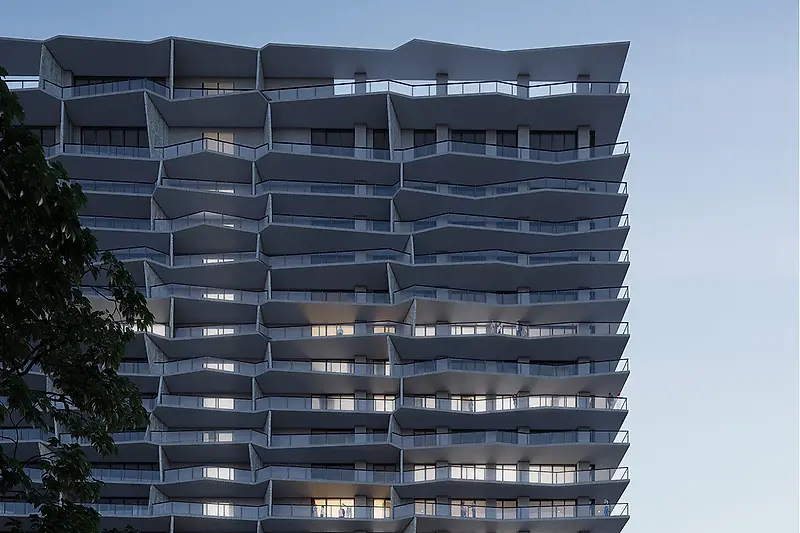 Wellness-Oriented 815 Water Street in Tampa Breaks Ground
KPF, along with Strategic Property Partners, today broke ground on the new dual-tower residential building – the first residential component of Tampa's new 53-acre downtown master plan.
Designed as a set of twins, 815 Water Street's two towers are connected by a retail and parking podium and will serve as the terminus of the master plan's green spine, providing views out to the city and the water. To the west, the 21-story rental tower is perpendicular to Channelside Drive, while to the east, the 26-story condominium tower is angled towards the water, opening up the complex to downtown Tampa.
The towers' façades are defined by the units' exterior terraces, which provide daylighting and allow residents to take advantage of the local climate. Partitions between the units are animated through subtle rotation and angularity, connecting the building with the organic, unpredictable quality of nature. Pops of green are incorporated strategically throughout the project punctuating important moments in the building. The project's design is derived from the idea that the human spirit can be elevated by surrounding oneself with authentic, natural materials, and non-repetitive patterns and shapes.
'Creating a building that makes a person feel better by interacting with it was inspiring to explore," said Trent Tesch, KPF Design Principal. "Wellness, and how the building is going to be built, is our focus – integrating authentic materials and textures that are both refined and rough, which will make this project look distinct and unique. The building also has an authentic connection to nature, making those who enter it feel better instantly.'
KPF's first building in Tampa, 815 Water Street is scheduled for completion in 2020. KPF Principals Trent Tesch and Lloyd Sigal are leading the project with Director Jonah Hansen and Senior Associate Principal Chad Christie. Cecconi Simone, an award-winning, Toronto-based interior design firm known for residential and hospitality design, is designing the interiors of the building. For more information, please view the official press release here.