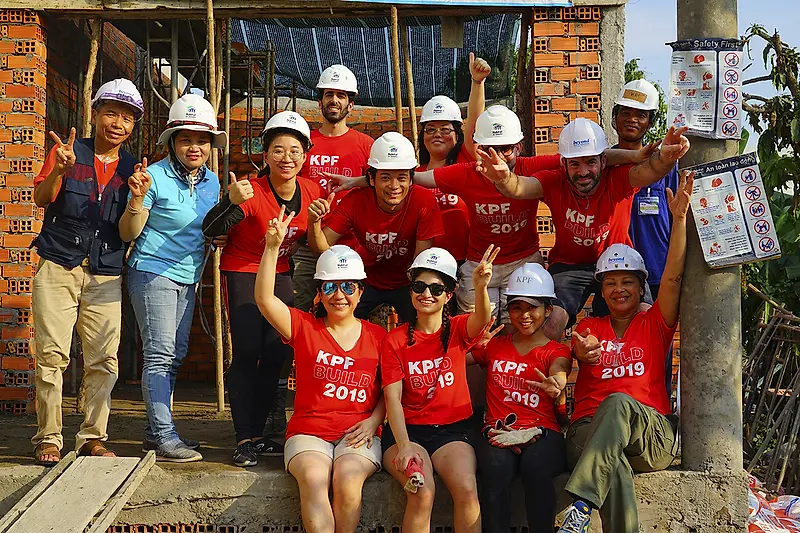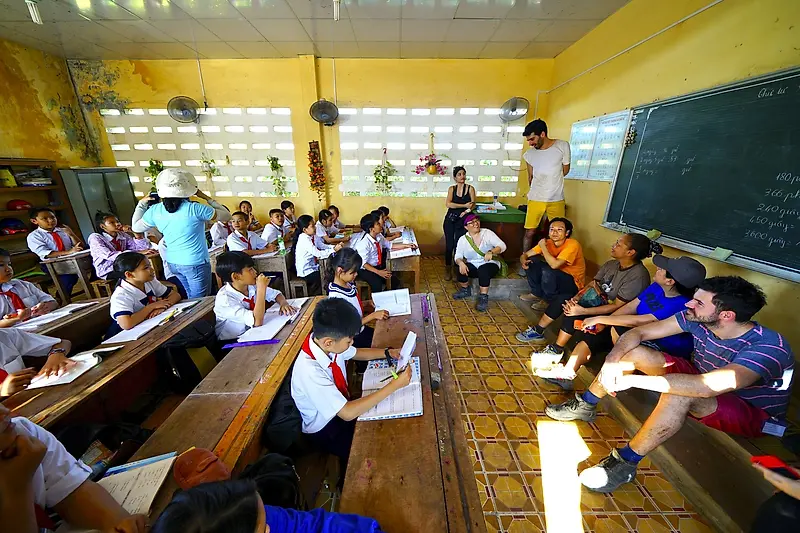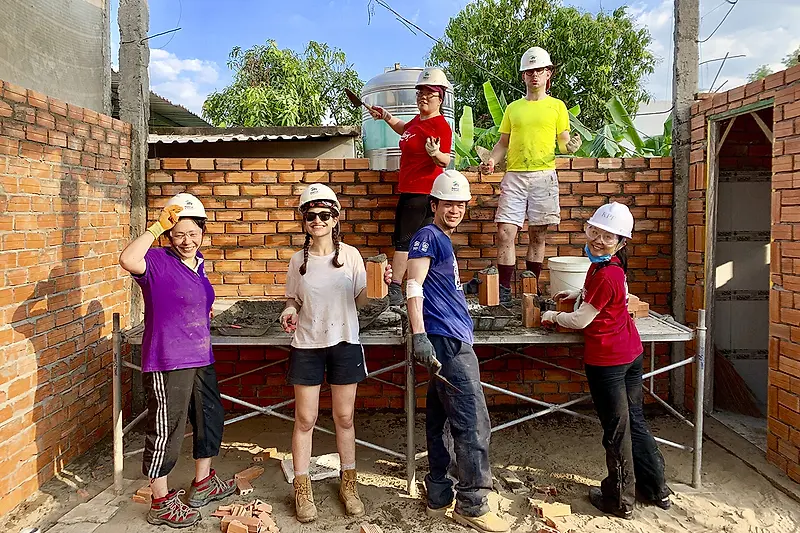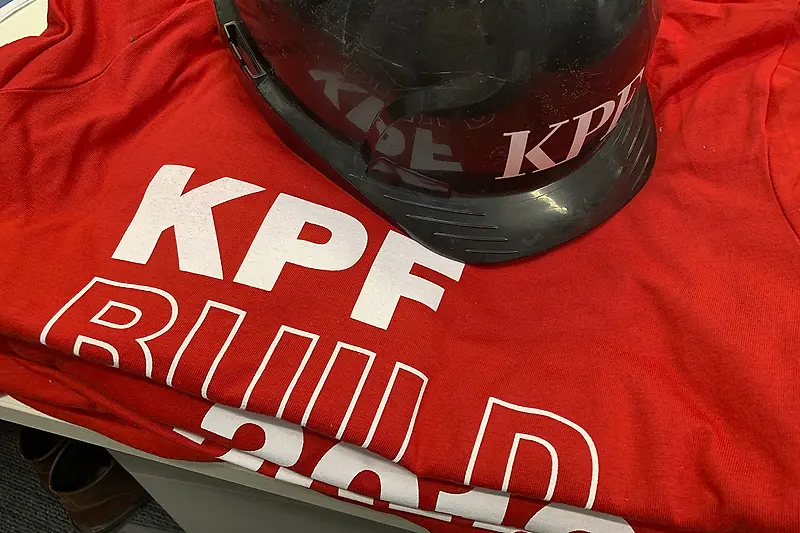 KPF Volunteers Build Home in Vietnam with Habitat for Humanity
Earlier this month, a group of twelve KPF volunteers from four international offices and of ten different nationalities traveled to the Đồng Tháp Province in the south of Vietnam to help build a home for a family in need.
As part of the Habitat for Humanity Global Village program, KPF volunteers worked alongside members of the community to build a house from the ground up within a week. 2019 KPF volunteers included Javier Roig, Rebecca Cheng, Eunsook Choi, Keisuke Hiei, Erin Soygenis, Yafei Zhang, Sharel Liu, Francesco Casella, Ralph Gebara, Louis Cobben, Primo Mariotti and Iris Peynado.
Now in its fourth year, the KPF BUILD program encourages staff to bring their expertise and enthusiasm as designers of the built environment to assist local and global communities. Past trips have sent volunteers to Zambia, Indonesia, and Malawi. After four successful trips, KPF has fundraised over $100,000 US to build seven houses for families in need and support water sanitation and education programs.
Since 1976, Habitat for Humanity has helped over 13 million people, working with over 1,400 communities in the United States and in more than 70 countries worldwide. To learn more about Habitat for Humanity, click here.