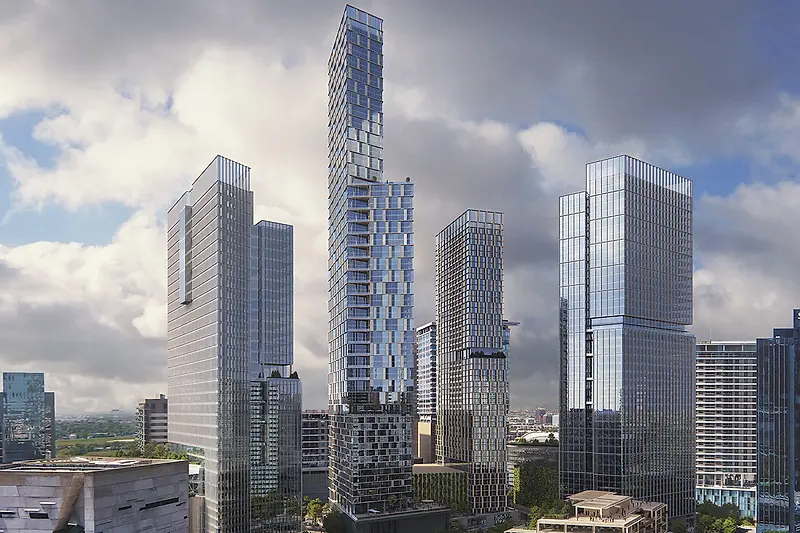 KPF-Designed Project Featured in The Dallas Morning News
Developed by Hunt Realty, the 11-acre site will become home to a multi-building complex comprising office, retail, residential, and hotel along Field Street in Dallas.
Hunt Realty commissioned KPF to bring new life to the Northend neighborhood and reimagine the site between Uptown and Victory Park. The high-rise towers will include 3.5 million square feet of space and surround a 1.5-acre park at the center of the development, while offering views of the downtown skyline. The Dallas Morning News spoke with Hunt Realty Investments president Colin Fitzgibbons, who shared insights about the development: "Our stated goal is to create a green heart to Uptown…The vision here is to bring this great site to the future."
The development prioritizes adding greenery to the community and provides a thoughtful balance of dense city life and open space, respecting neighboring cultural buildings and offering access to shaded outdoor spaces throughout the urban arboretum. The project is expected to be completed in phases, with construction estimated to begin in 2023.
Read the full article by The Dallas Morning News here.