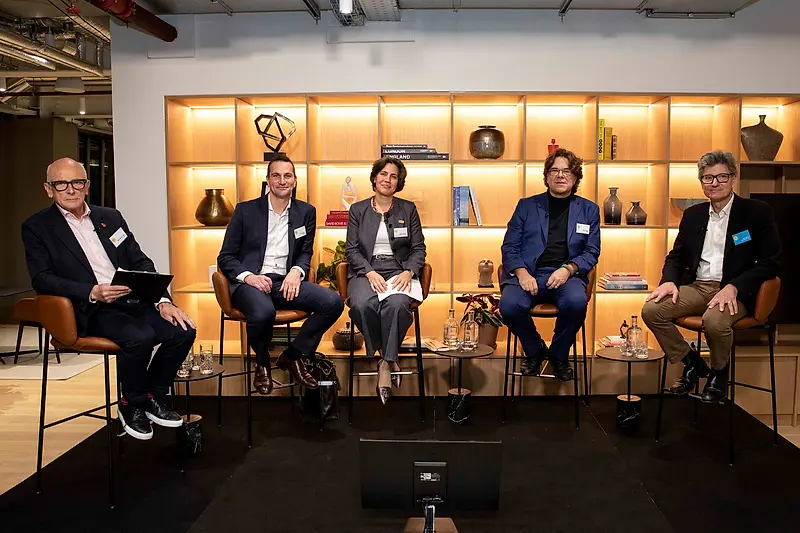 John Bushell Discusses 'London: City of Tomorrow'
KPF Design Principal John Bushell joined a panel of experts at the launch of a new thought leadership campaign 'London: City of Tomorrow'.
The event, which was chaired by Peter Murray OBE, invited panellists to discuss the opportunities and impediments to achieving a sustainable economic recovery, post-pandemic and post-Brexit. The broad-ranging discussion touched on multiple topics, including the climate emergency, life sciences and delivering affordable housing.
The panel included Ross Sayers, Head of Development Management Central London, Landsec; Eleanor Purser, Co-Strategic Director of Sustainable Growth and Opportunity at the London Borough of Lambeth; and Chris Miele, Senior Partner at Montagu Evans.
The year-long campaign, from Montagu Evans, will explore three core themes: workspace, society, and delivery. It aims to explore key trends across the built environment, drawing in a diverse range of perspectives and experiences, to offer practical advice and high-level thinking. Find out more here.