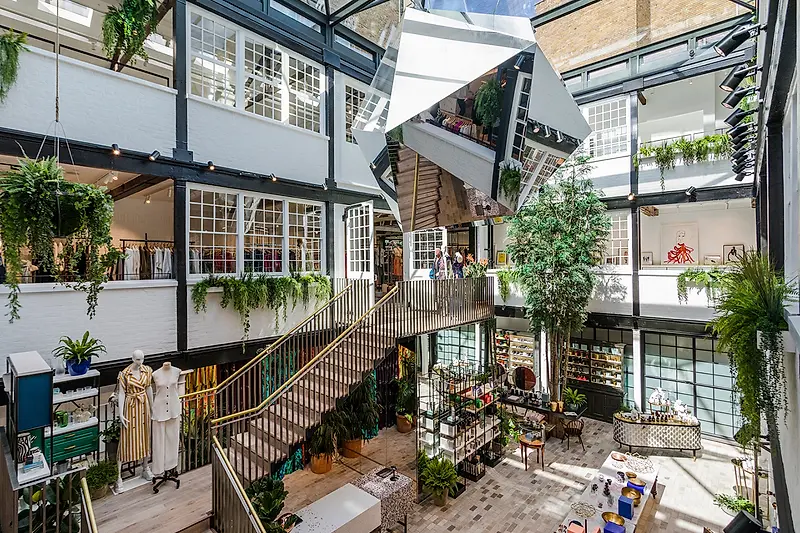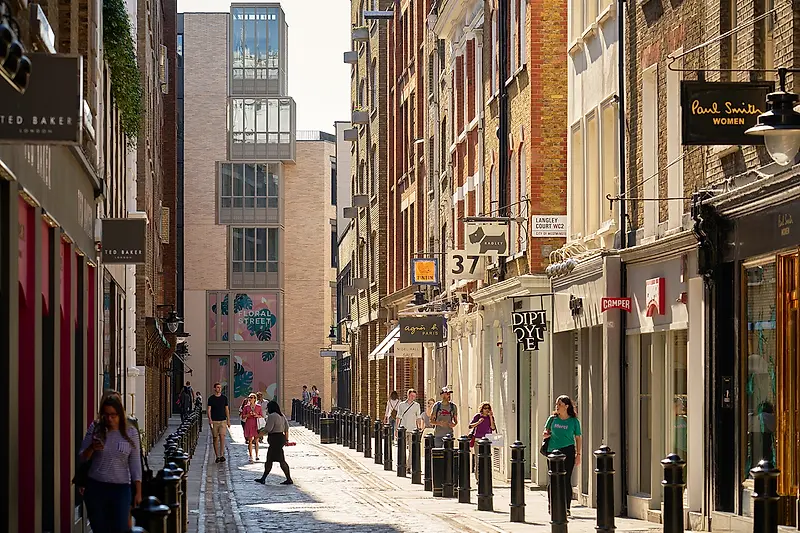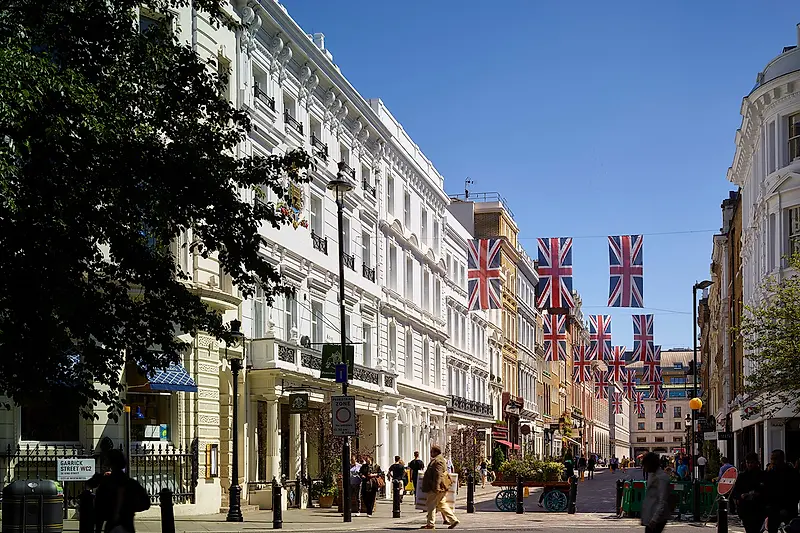 Covent Garden projects announced as finalists in the AJ Retrofit Awards
Two KPF-designed projects in Covent Garden, London, have been announced as finalists in the 2019 AJ Retrofit Awards, a programme which celebrates design, engineering and construction excellence that prolongs and improves the life of the built environment.
Carriage Hall, a Grade II-listed former carriage workshop, has been shortlisted in the 'Hotel, Retail and Leisure' category. Careful restoration and the addition of a new layer of contemporary design has transformed Carriage Hall into a high-quality retail destination. The enclosure of the large central space with a 'Minimally' detailed skylight created a show-stopping atrium and additional retail space. Distinctive original cast-iron columns were restored and retained as structural elements and the retail façade was restored and upgraded with new hardwood timber shopfronts. Designed to target boutique retail tenants, Carriage Hall is now the flagship store for The Shop at Bluebird with retail environments by Daziel & Pow.
Floral Court, a complex mixed-use scheme that combines multiple preserved historic buildings with new architecture, has been shortlisted in the 'Housing' category. The project includes two distinct residential elements: 14 new apartments in a Grade II-listed terrace; and The Floral Court Collection, 31 new and refurbished apartments. The retrofit involved façade restoration and a room-by-room analysis of historic interiors to reinstate original proportions and restore heritage details. At the heart of the scheme, a newly-created courtyard provides outdoor dining areas for two restaurants, public seating and a new pedestrian route.
The winners of the AJ Retrofit Awards will be announced in September.