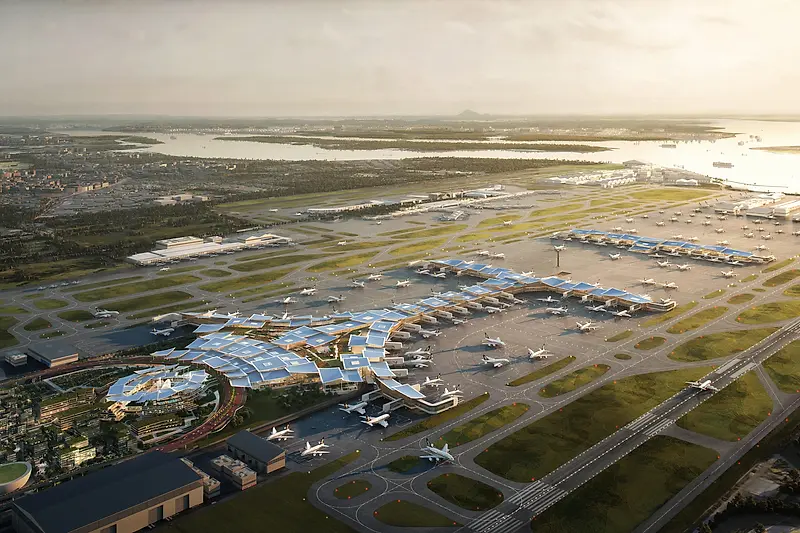 CNN Travel Explores Changi's T5 Expansion
Following the unveiling of the airport's expansion by Singapore's Prime Minister, the outlet discusses KPF and Heatherwick Studio's design that reimagines the airport design paradigm.
Last month during Singapore's National Day Rally, Prime Minister Lee Hsien Loong revealed the country's ambitious plan to expand Changi Airport with the development of Terminal 5. Jointly designed by KPF and Heatherwick Studio, the article notes that the terminal will mimic a series of neighborhoods, with "human-scale social spaces that offer different experiences, ranging from small and intimate to large and expansive clearings."
KPF Principal Trent Tesch shared  the design inspiration for the terminal as a space that blends nature and city, noting that "we are conscious of the international significance of this project, and are focused on creating not only an iconic building that is identifiably Changi Airport, but also a memorable and positive experience for travelers and the greater public."
Read the full article to learn about the project and the history of Changi Airport from CNN Travel here.