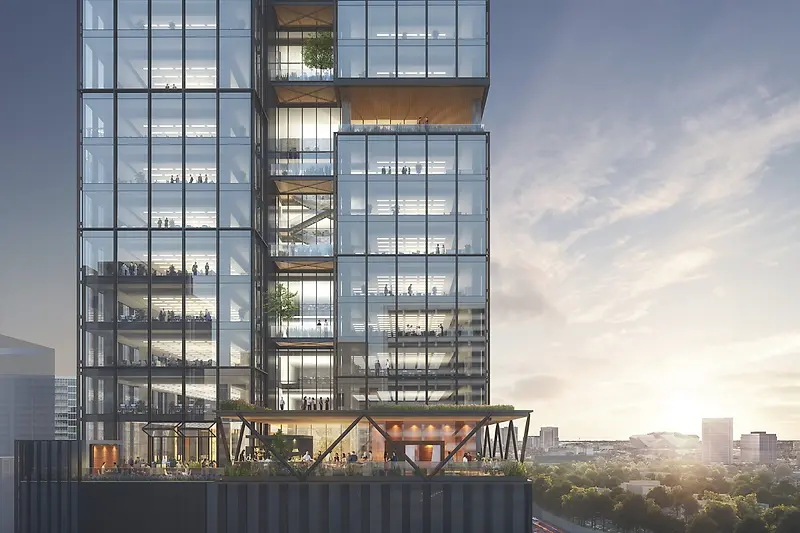 1020 Spring Street Fuels City Tech Boom, says Atlanta Business Chronicle
The KPF-designed building, developed by Portman Holdings, is located near Georgia Tech's Technology Square innovation district and features 25 stories of hospitality-forward office design.
1020 Spring Street addresses Atlanta's growing need for Class-A office space as companies expand and search for locations in the growing Midtown district. Per the article in the Chronicle, "tech growth around the Georgia Institute of Technology is a strong enough sign to indicate that Portman is not building against unproven demand for this space. Proximity to Georgia Tech, and its talent pool of students and recent graduates, has been a priority for tech corporations expanding to Atlanta." The project is easily accessible from the nearby highway, the adjacent Williams Street bike path, and Atlanta's MARTA system. The building features a scaled lobby that includes lounges and a café, an above-grade parking garage, and multiple shared and private terraces with additional balconies available for each floor.
Earlier this month, KPF's Franz Prinsloo discussed the project on a Bisnow Atlanta State of the Market panel, providing insight into what the project represents for the city's future.
Read the full article from Atlanta Business Chronicle here.