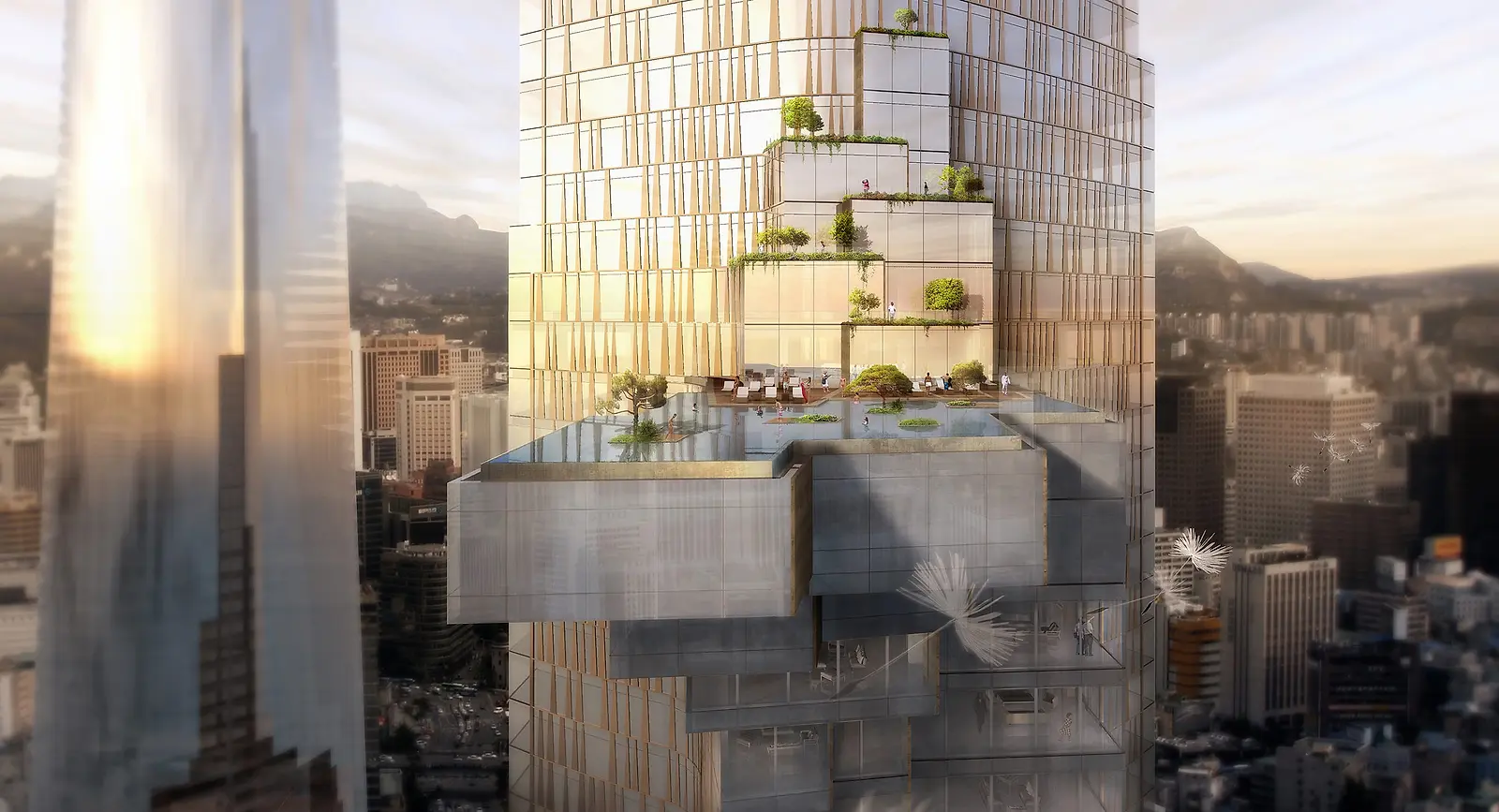 A centerpiece of the Yongsan International Business District (YIBD), Block H is an award-winning, luxury residential and hotel tower symbolizing the promise and innovation of Seoul's new urban center in the 21st century.
At 385 meters tall, the stepped building mediates the extreme height of the 665 meter landmark office tower to the northwest and the lower scale residential blocks beyond and is carefully oriented to increase views to the Han River to the south, Yongsan Park to the east, and both the Nam-San historic district and the adjacent landmark tower to the north. In addition to the hotel and serviced apartments, Block H contains casino, retail, and spa functions and other amenities, many of which are housed in a podium at the base.
Inspired by crystalline growth patterns found in nature, the tower's three tiered wings radiate out from the building's center. Unlike the design of most Y-type high-rise towers, the design of Block H "steps" each wing asymmetrically so there is a low-wing, a mid-wing and a high-wing. The three wing configuration also enables each apartment to have a corner view from the living space, while maximizing its privacy from the adjacent unit.
To connect with and intensify the urban realm, the tower and podium host a diverse program and are treated as a singular form, with a language of cascading terraces and set-back forms that grow upwards and outwards. Maximizing light, privacy, dramatic views, and commercial vitality, the building's design is a thoughtful response to a diverse program in a bourgeoning urban environment.