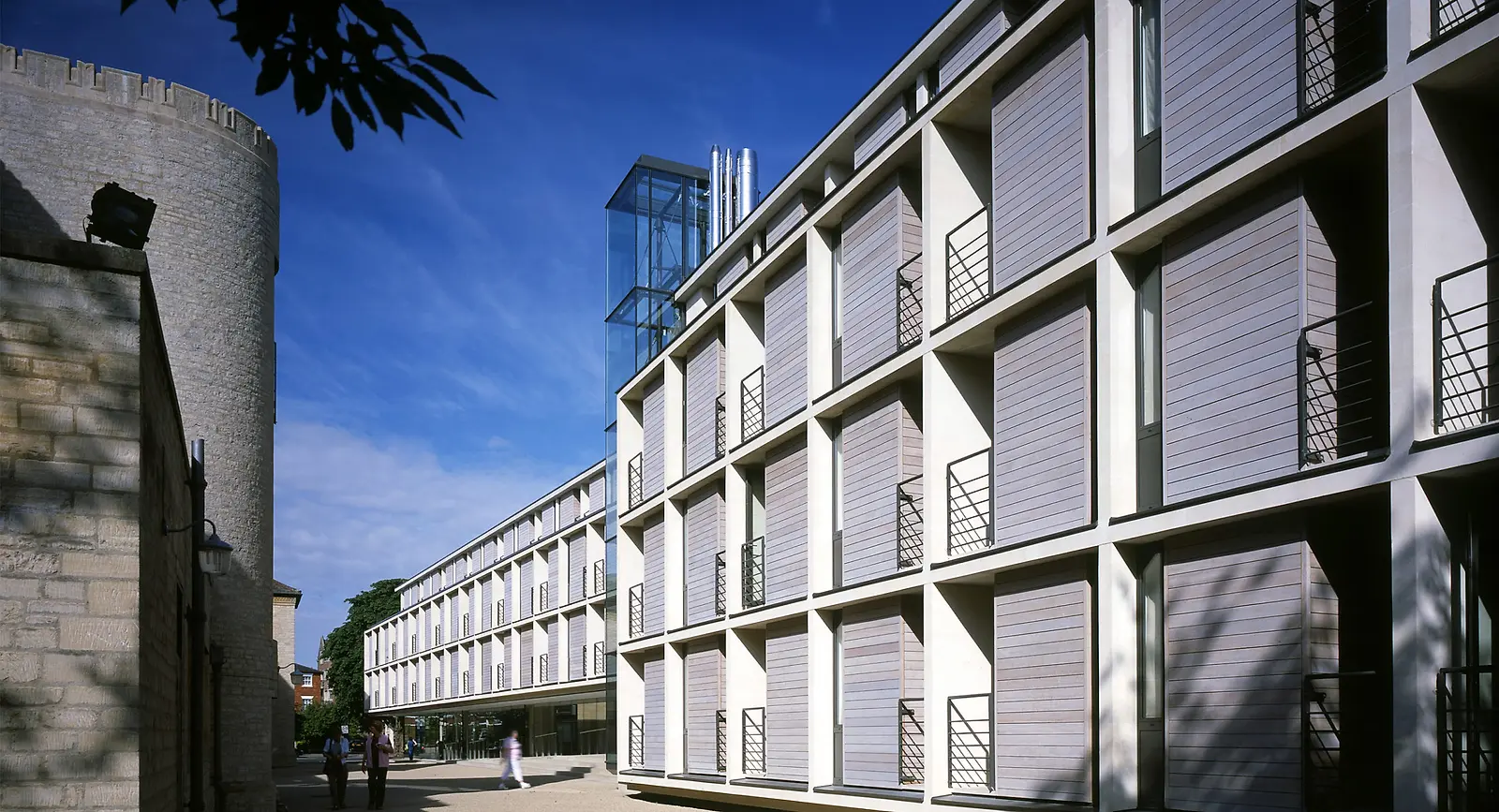 Ruth Deech Building
St. Anne's College, University of Oxford
Referencing its historic context (without imitating it), the Ruth Deech Building frames a new sequence of spaces, linking neighboring buildings into a coherent whole for the first time since St. Anne's College was founded in 1879.
The mixed-use building houses three classrooms, an 80-seat lecture hall, 110 student bedrooms, and a caretaker's lodge. Its form resembles a terrace fractured at its center, providing a focal point to its elevation and drawing attention to a reimagined point of entry. To the north, the building is broken down in scale, relating to the Bevington Road student villas and, in turn, creating a quiet garden court in between the two sites.
The structure utilizes cast-in place concrete with exposed ceilings that take advantage of the material's thermal mass. The concrete façade is clad in Bath stone, maintaining a cohesive rhythm that relates to the surrounding structures. Each student room receives daylight through a lancet window and a glazed balcony door. The ground-floor lecture hall and classrooms face an articulated garden court, while a double-height foyer serves the entrance, lit from above by a tall clerestory window that also faces the courtyard. The design pays special attention to the building's relationship to its surroundings, particularly the new Hartland Drive, providing pedestrian paths that optimize circulation campus-wide.