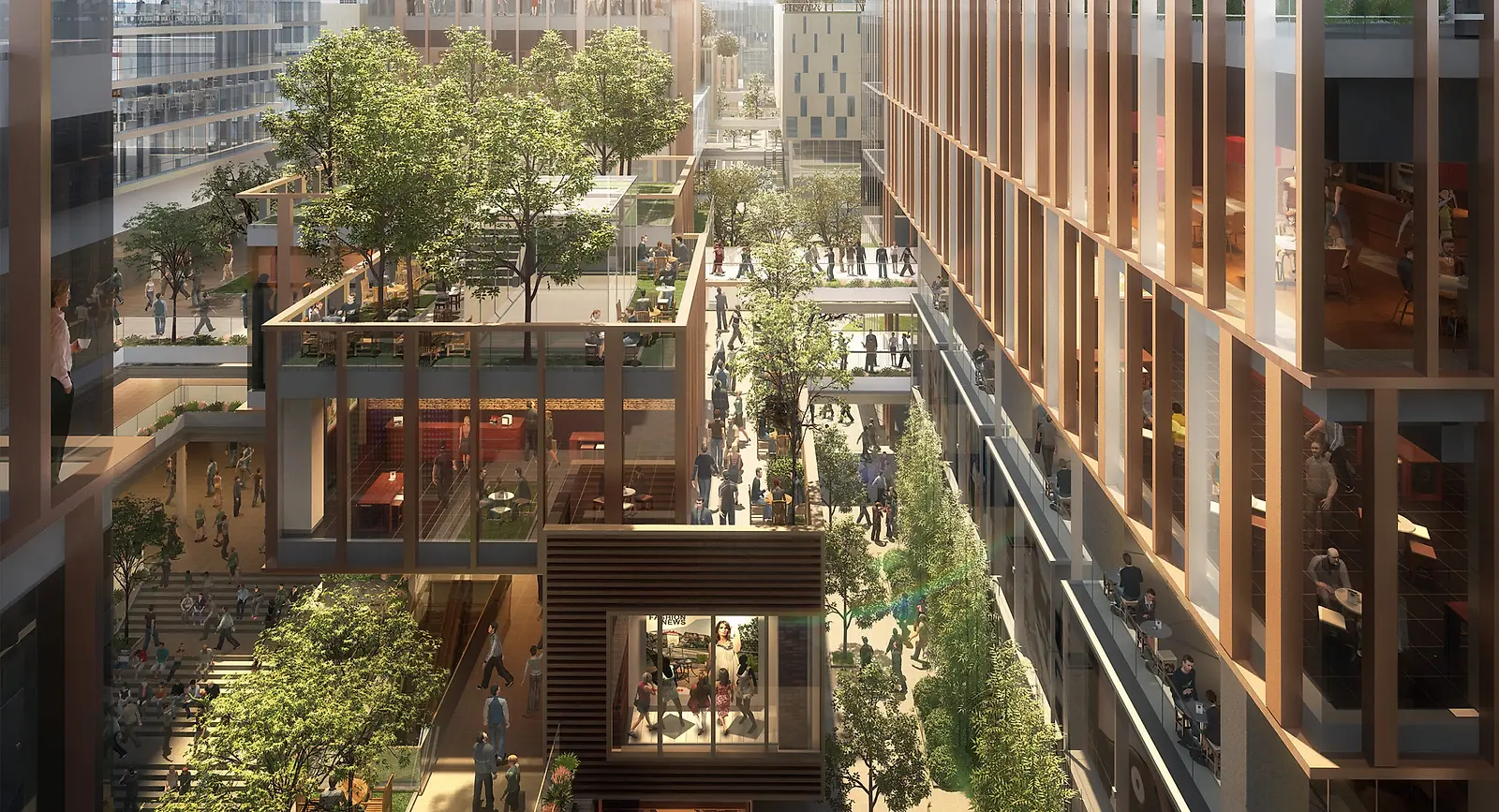 This urban renewal project transforms a light industrial area in Shenzhen's Chegongmiao district into a modern commercial sub-center comprising a vibrant, mixed-use core and an innovative research and development hub.
Located two kilometers west of the city's CBD, the development consists of four city blocks adjacent to a subway station. Optimizing the distribution of synergistic programs such as research and development, office, hotel, retail and residential, the layout intermingles iconic towers with clustered podium buildings to create a dynamic urban environment, which includes a series of rich, small-scale public and semi-public spaces at multiple levels.
Within the two city-block core, a unique sense of place is achieved through the creation of a "three-dimensional garden." Forgoing the simply stacked arrangement of a typical "mall", KPF created a new model for multi-level retail by dismantling its components into medium and small blocks at varying heights. The organization of these blocks into clusters, looped by outdoor terraces, enables varied, landscaped spaces to encourage exploration, gathering, and other activities. The development also features an array of medium to small urban public parks interconnected by a network of manicured streets. Altogether, Chegongmiao Terra City serves as a modern paradigm for urban transformation geared towards a quality, "garden city" environment.