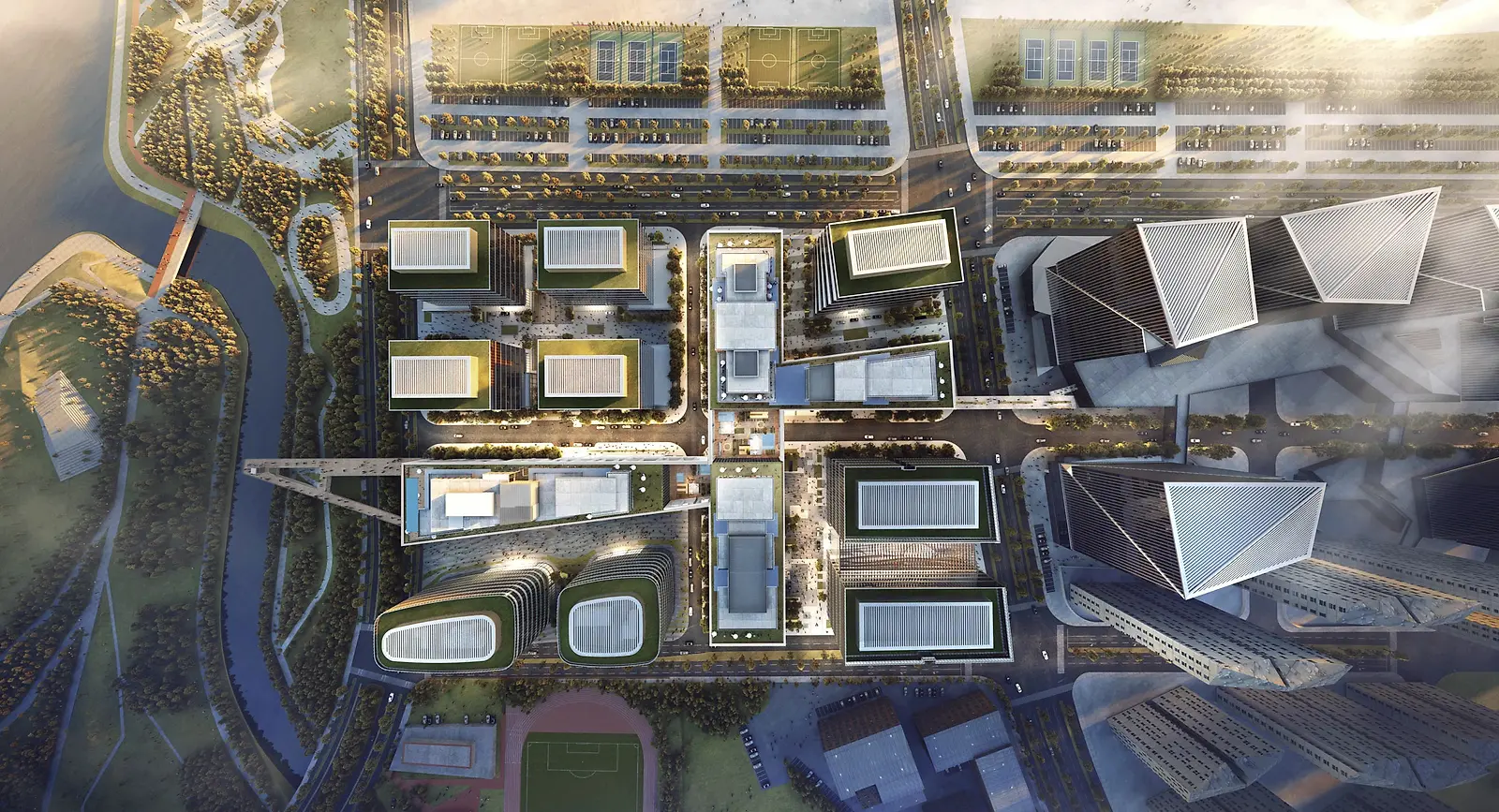 New Bund Square City
Kimpton Qiantan Shanghai
A mixed-use neighborhood spread across 275,000 square meters, New Bund Square City is a destination with vibrant programming unified by a dense, urban spine, paired with intimate, pedestrian-focused design.
Nestled in Shanghai's Qiantan International Business Zone adjacent to the Huangpu River, New Bund Square City is organized into quadrants consisting of separate office villages connected by an elevated pathway. Joining a network of projects in central Shanghai, this neighborhood connects Crystal Plaza to the River Park, and opens toward both the Oriental Sports Centre and the Wellesley Campus. With visitors able to travel between buildings on multiple grades, a new internalized city street presents restaurants, shops, and communal spaces. A four-story, 250-key Kimpton Hotel offers a getaway for visitors and locals alike with a rooftop infinity pool, restaurants, and amenities facing the river.
New Bund Square City combines human-focused experiential design with innovation and urban accessibility. Traditional office spaces meet incubator-style work and collaborative areas in a melting pot of creativity; the spine of the project creates a series of intimate streets that modulate the plots into unique but cohesive human-scaled segments. The urban bridge facilitates connectivity throughout the plan, balancing the distinctive identity of each block while positioning streets as destinations, expanding beyond their purpose as routes. To create a focal point above the streetscape, an infinity stair transforms a liminal space into a centerpiece. This interactive sculptural element prioritizes people as active participants in their surrounding environment.