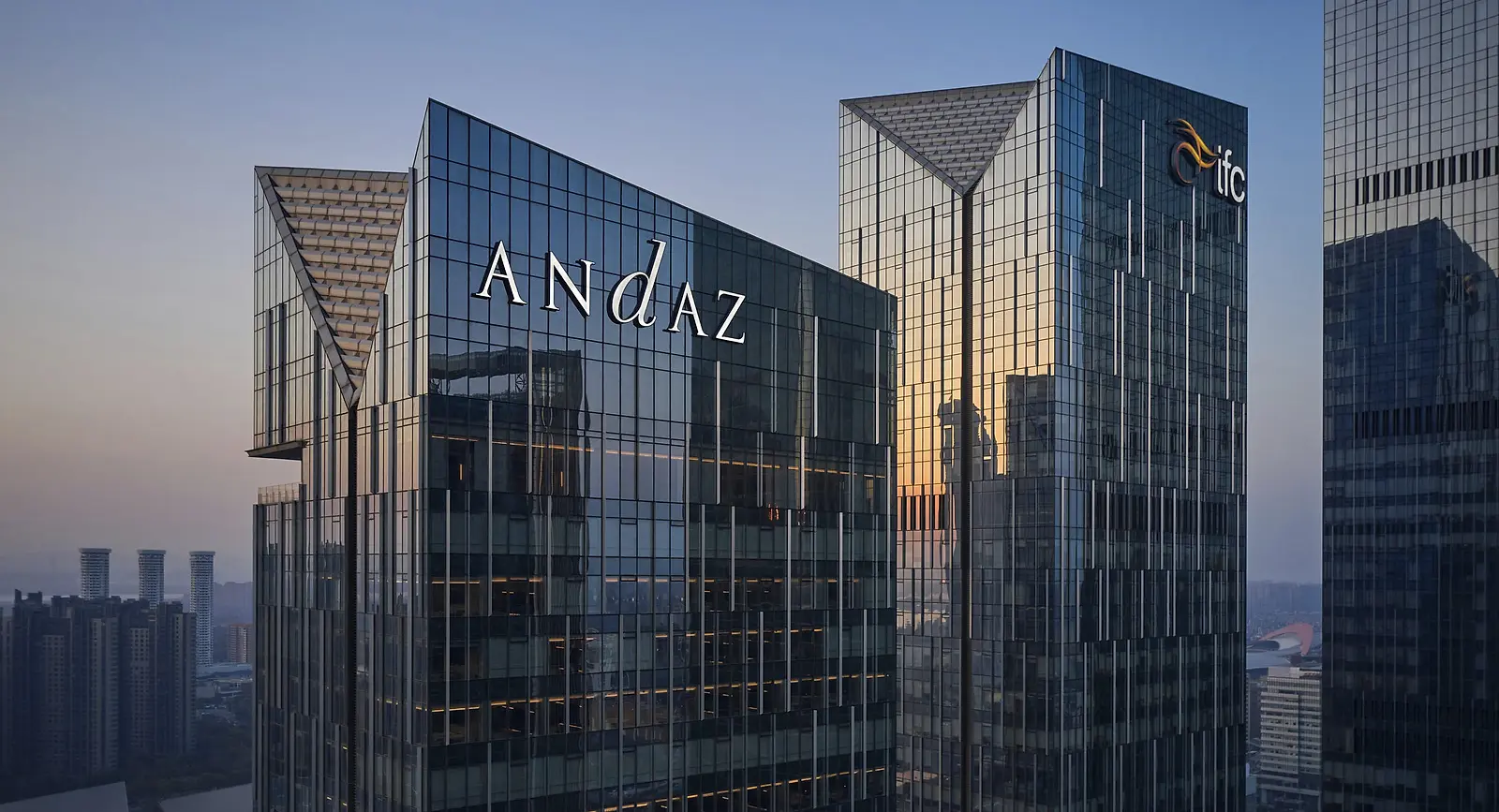 Nanjing International Finance Centre
Andaz Nanjing Hexi
With forms inspired by natural geometries, three crystalline towers connected through a retail podium comprise Nanjing IFC, a development that symbolizes the growth of the city's new Central Business District.
Nanjing IFC features an array of shops and restaurants located in the podium, and situated above are the 362-key Andaz Hotel and two office towers: One and Two IFC. A four-story atrium located between towers One and Two is the primary entry into the development, and doubles as a gathering space; its 30-meter-high glass façade reveals the project's sculptural structure. Retail patrons can access the building through a designated, canopy-covered entry. Additionally, the development is located above the Nanjing Metro Yuantong Station, which accommodates two lines.
The podium is clad in a ribbon-like façade to provide the mall with a distinct identity. The movement of the façade takes inspiration from the current of the Yangtze River, while its layering emulates the dramatic movement of a dancer's costume. A simple plane of the façade is cut into long, horizontal strips, before being twisted to evoke motion. The podium's elegant lighting design references dappled light patterns caused by the shifting of trees in the wind. Atop the podium is a rooftop garden, creating a place to experience the city at an elevated level, while skylights allow natural light into the retail space below.
Attention to light and reflection are a defining aspect of Nanjing IFC. The natural motifs of the podium continue through a geode-inspired subtle shimmer in the façades of the three towers. The crystalline crowns and the angular fins vertically scaling the towers create an ever-changing appearance depending on the viewing angle.