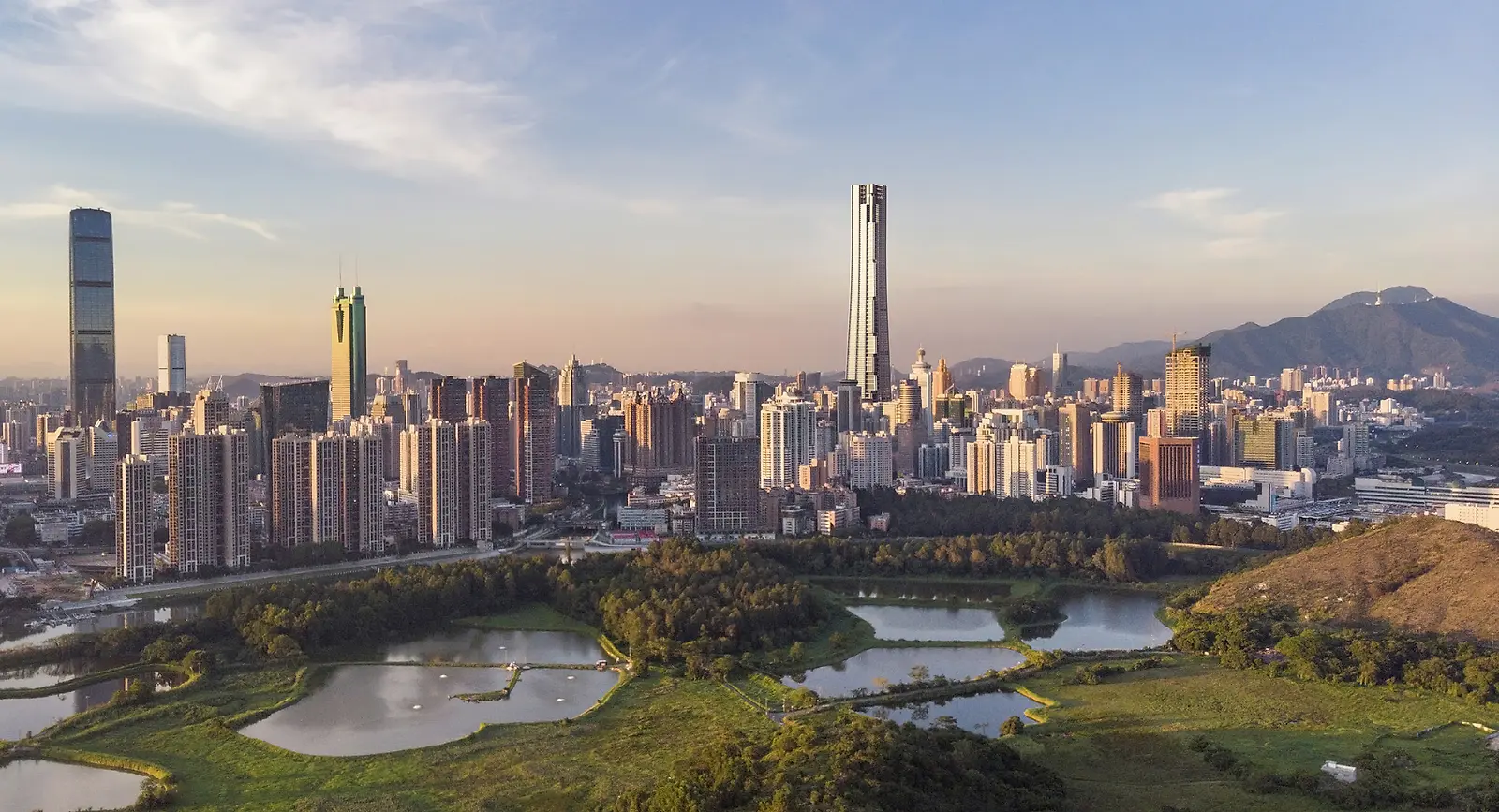 Hubei Gardens is a harmonious development organized into four components, rooted in history while offering a new icon for the city's future, featuring a public park, cultural buildings, and a world-class, 500-meter office tower.
Designed to be timeless and energy-efficient, the office tower's form acknowledges the importance of connection. A gently scalloped façade addresses the neighboring historic village. Balconies on the interior corners feature dynamic orientations to provide a variety of views for its users. At its base, the tower welcomes the public through parks and landscaped terraces, with natural elements scaling the full height of the tower's corner. A sky garden helps visually connect the tower with design features present in the greater development and provides users with an outdoor sightseeing experience.
The cultural building in the development stitches old with new, continuing the elegance created by the curtain wall of the office tower. The Hubei Ancient Village blends art with culture, displaying a unique business model for the commercial block. Sculpture gardens offer accessible art installations and emphasize the development's people-oriented focus. Multi-story buildings create variety, extending below and above ground. This connection between indoor and outdoor landscapes encourages users to travel through Hubei Gardens, furthered by the direct access to the subway, building on the development's multifunctional, composite ecosystem.
Crafted specifically to the strengths and constraints of Hubei, this development prioritizes urban and environmental integration through efficient planning and elegant design.