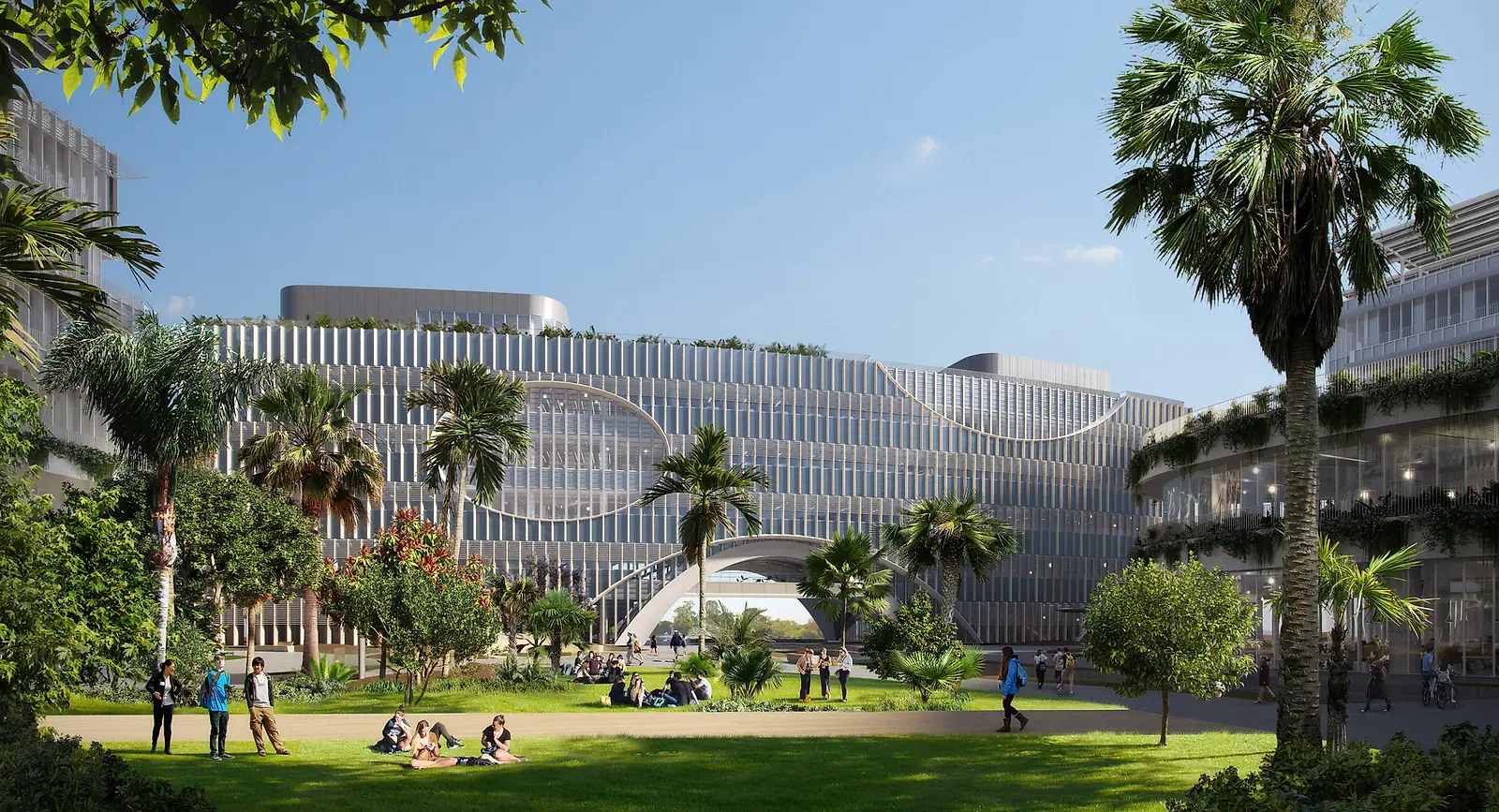 Connecting east and west campus by traversing the canal, the library serves as the focal point for the central hub through its elegant architectural expression.
The signature design of the building captures HKUST's progressive spirit of innovation in science and technology, while forming an effortlessly recognizable identity for the campus. Beyond the arch incorporated into the base of the building, apertures highlight moments within the building, enforcing the indoor/outdoor balance present throughout the university.
Crafting the right balance between illumination and program needs, the façade utilizes a perspective approach, filling the interior with diffused lighting while blocking direct solar radiation. An atrium and skylight provide light to the communal spaces from different directions.
As the core civic space of the campus community, the library promotes learning and creativity, encourages innovation, and connects people with information, goals which are met through the design's programmatic stacking. Visitors are welcomed through a circulation desk and a grand, spiral staircase, with each floor dedicated to different uses, from study commons to galleries to the Center for Language Education. Study spaces on the upper floors provide the best views of the campus and avoid potential bustle located at the ground level.