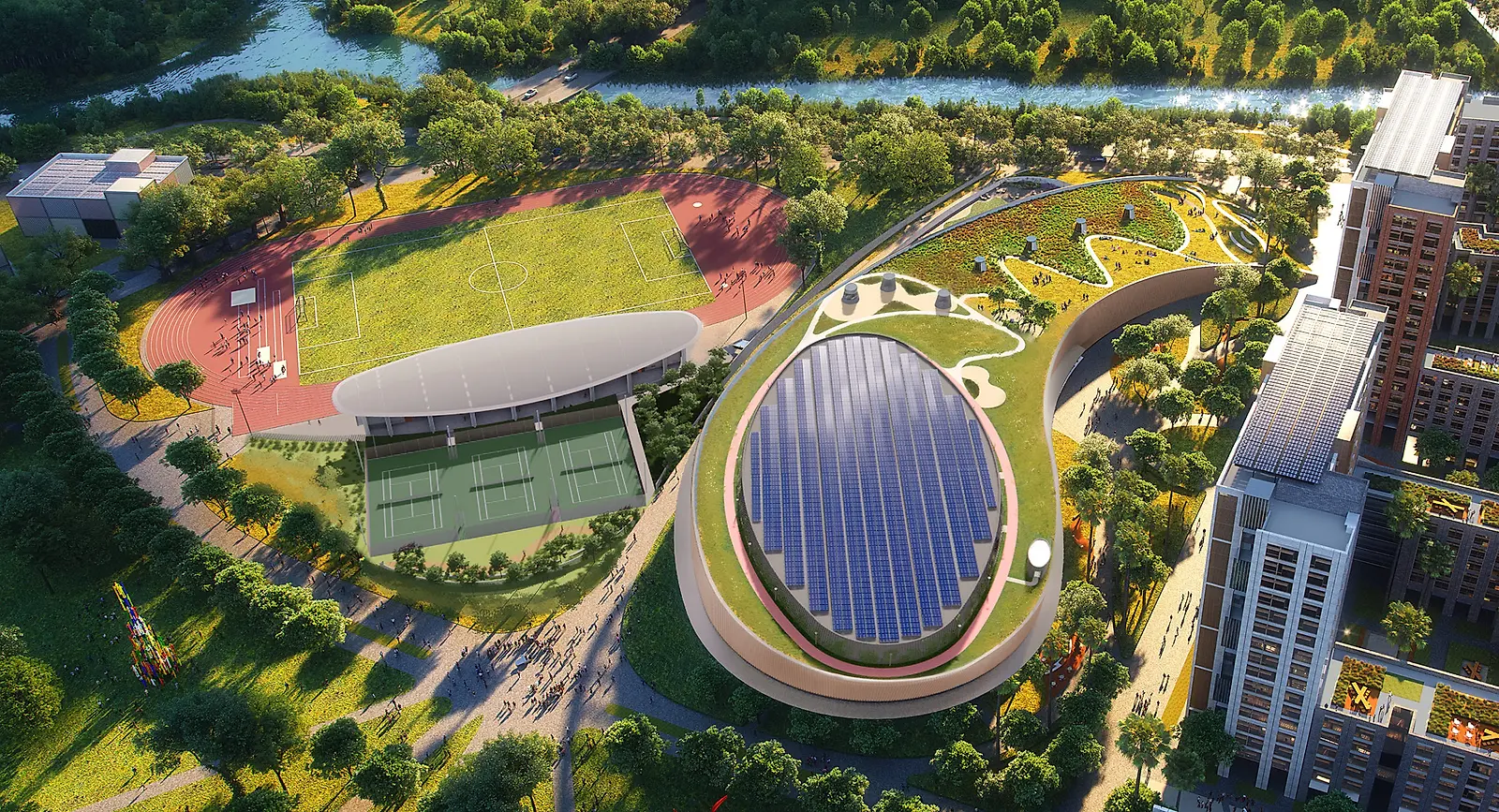 Athletic Village
HKUST Guangzhou
Promoting a lifelong commitment to health and wellness, the Athletic Village encourages wellness and community through its sports and fitness facilities open to students, faculty, and families.
The village is intended for both leisure and competitions, comprising four distinct sports programs in two facilities. The Sports Hall houses multi-purpose courts, fitness facilities, a climbing wall, and a college-standard swimming pool. The adjacent stadium is dedicated to soccer and track and field with shaded seating for 800 with views of the canal. Neighboring tennis courts are nestled into the landscape.
Taking inspiration from the natural landscape of the canal and wetlands, the Athletic Village extends the greenery present throughout the rest of the campus. The Sports Hall's green roof features seating, activity lawns, and a running track. It also collects runoff water and reduces the heat gain. Heat chimneys facilitate hybrid ventilation and allow natural light to penetrate to the pool area below, while photovoltaic panels provide reusable energy for the facilities.
Marking the east-west axis of the campus, the Athletic Village venues encourage fitness as well as provide space for spectators to view games and competitions, fostering a sense of school pride and celebration. A green belt links the sports facilities to the rest of the campus, increasing public accessibility and encouraging active exercise by providing a safe place to walk, run, and cycle.