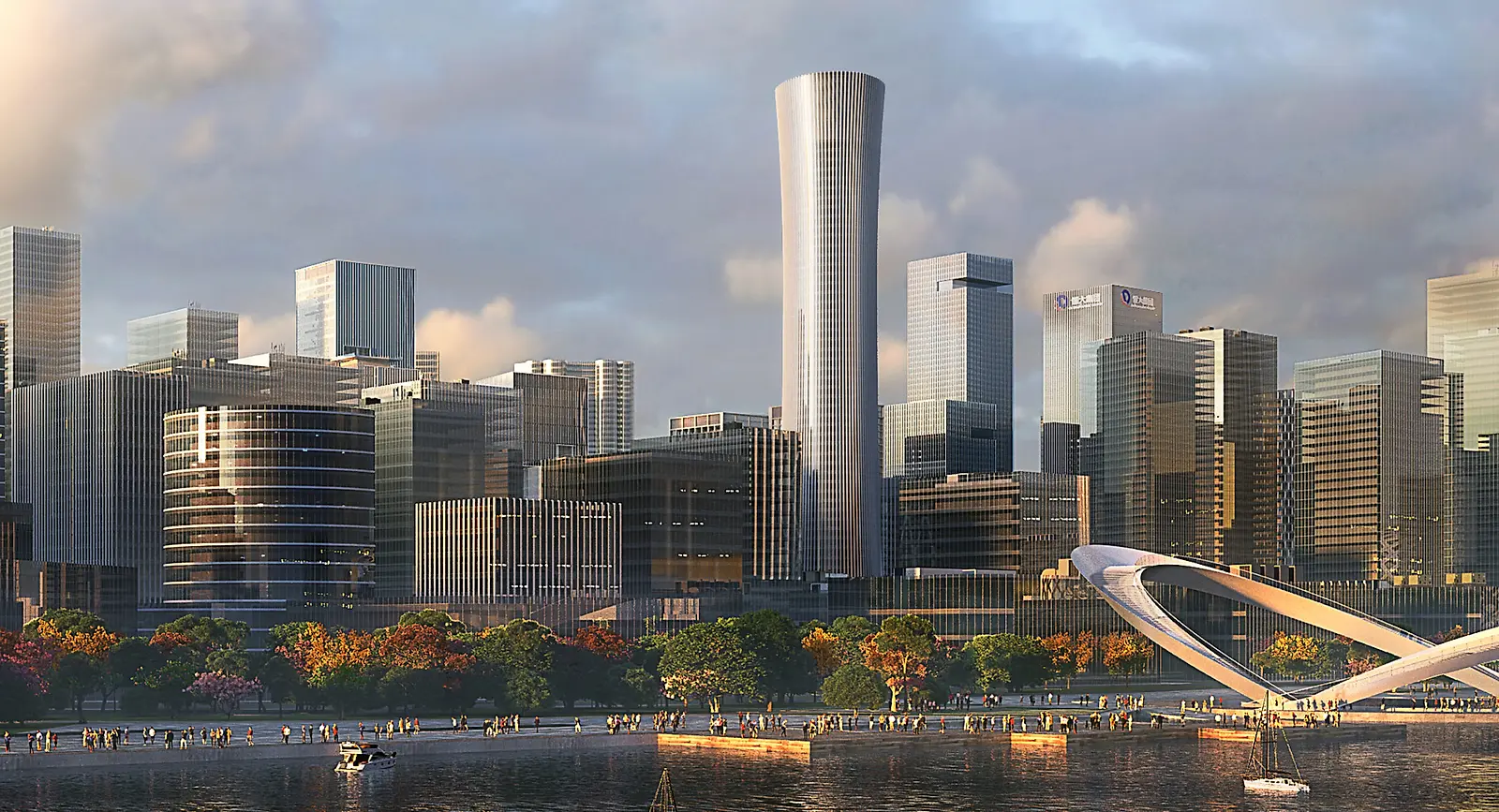 Daija Property Insurance Shenzhen
The Dajia Headquarters is a prominent form on Shenzhen's waterfront skyline, with the signature tower's elliptical form tapering gently inward before broadening again, confidently anchored to its site location whilst gesturing expansively toward the sky.
Incorporating two office towers, a retail podium, and an independent retail village, the project links seamlessly to the city with underground connections to Shenzhen's metro system from all three parcels, and through the district's network of elevated pedestrian walkways. A dramatic cantilevered soffit and a grand canopy provide access to the tower's entrances, leading to a triple-height interior space, including separate lobby environments for Dajia and other tenants. An additional sky lobby located at the mid-point of the tower offers expansive views over Shenzhen, and at the rooftop, an accessible 30-meter sky garden introduces tree-lined paths and a unique landscaped skyline presence for the project.
Dajia's design features a striking, sculptural geometry of clean vertical lines and subtle concave textures. Horizontal expressions are minimized and ventilation is carefully incorporated into the façade design to prioritize tenant wellness. The curtain wall offers a unified expression for both towers and integrates shading, insulation, ventilation, and lighting into a refined, high-performance façade design. The interiors continue these refined geometries with scalloped vertical profiles stretching the full height of the lobby spaces completing a cohesive and holistic vision for the whole project.