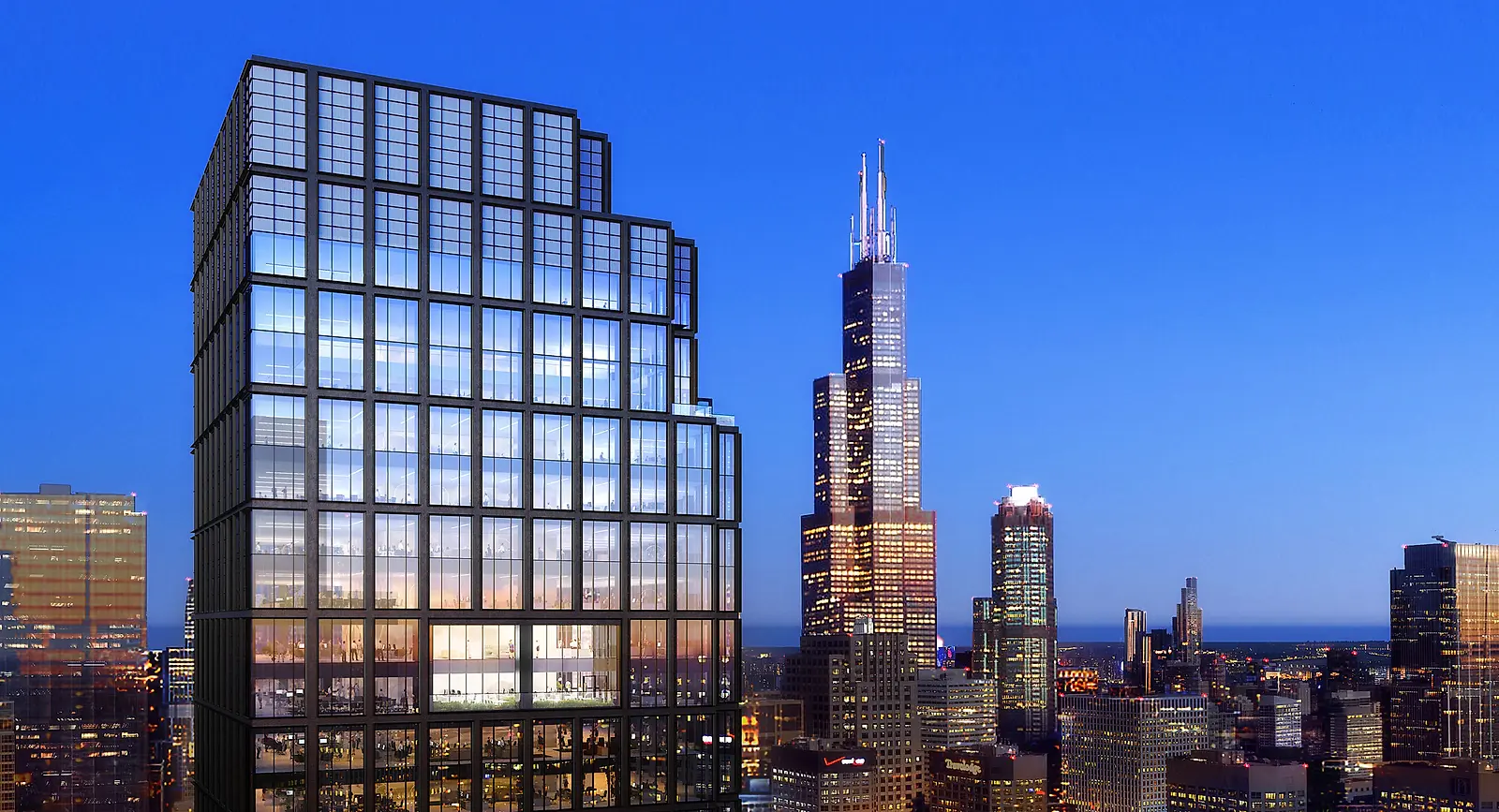 At the doorstep to Fulton Market, 725 West Randolph Street contributes an 11,500 square foot public plaza at ground level, setting the stage for nearby development, while the design of the 41-story tower pays homage to the former meatpacking neighborhood through its form and façade expression.
725 Randolph Street is divided into two portions. A podium designed as a floating structure opens to the plaza and relates to the pedestrian-scale structures of Fulton Market, fulfilling its potential as a neighborhood gateway. Above, the tower's stepped form references the Downtown Loop's iconic high-rises, including Willis Tower, and allows for a variety of floorplates and multiple terraces for office tenants. Cutouts in the building provide additional covered balconies. The first five floors culminate in the tower's largest terrace, featuring a rooftop pool. The podium also includes 17,000 square feet of restaurant space and designated programming for the flagship Equinox Fitness Club and Spa.
Instantly recognizable as a Chicago building, the industrial-style expression of 725 West Randolph Street's façade takes inspiration from the site's meatpacking history. Black metal fins and extruded frames create a repeating geometric design to contrast the vision glazing.
Located a block from Chicago's Green and Pink lines and adjacent to the Kennedy Expressway, 725 West Randolph Street is easily accessible via public and personal transportation, with ample bike parking options at the project's plaza.